The Historic Neighborhood of Punda
Punda was the first area in Willemstad to be colonized by the Dutch, and today has become famous for the superb condition of its colorful, 18th-century buildings. Although we lived in Otrobanda, we crossed the bay almost daily to spend time in Punda, to eat, shop, or just enjoy the neighborhood's lively atmosphere.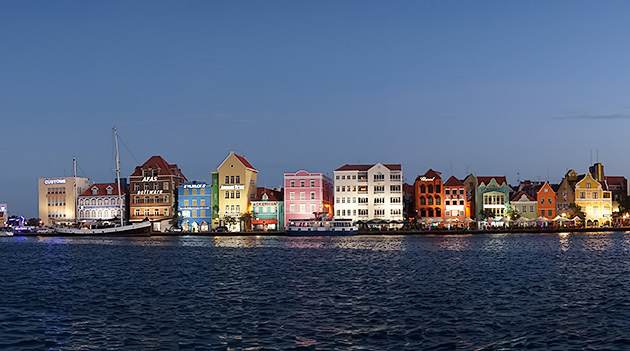 When it was originally settled, this neighborhood was called "De Punt" ("The Point"), a name which eventually evolved into Punda. Willemstad's most historic buildings are found here, from Fort Amseterdam and the Fortkerk to the Mikvé Emmanuel-Israel Synagogue. And this is the location of the Handelskade: the waterfront collection of multi-colored buildings that has become Curaçao's most emblematic image.
Over the years, Punda has developed a split personality, in its attempts to please two completely different sets of people. This is ground-zero for cruise ship tourism, and when ships are in port, you'll find thousands of foreigners roaming the streets of Punda, ordering over-priced meals along the Saint Anna Bay and raiding souvenir shops. But the neighborhood is equally popular with locals, who come here to work and socialize.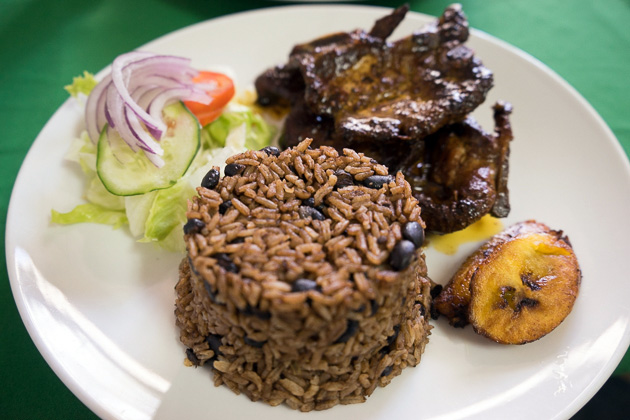 If you're in the mood for local grub, Punda is the place to go. Plasa Bieu might be the most popular spot to try Curaçaoan fare, but there are any number of other affordable joints. We love the Kowloon Restaurant on Keukenstraat, as well as Yat Sun Snack across from the Floating Market. Don't let the Chinese names throw you off — these restaurants are Curaçaoan through-and-through. We can also recommend the Latin flavors at Kriollomanía and Yammie Madness Chef, for their food as much as for their names. And we liked they tiny Restaurante Simone, for Indian dishes via Suriname.
Not many people reside in Punda, any longer; the neighborhood has become almost strictly for business, eating and shopping. But this always has been, and likely always will be the center of Willemstad… and thus of Curaçao. And we've found it impossible to spend time here, without enjoying ourselves. If you're not smiling in Punda, you're probably the only one.
Locations on our Map: Handelskade | Plasa Bieu | Kowloon | Yat Sun Snack | Krillomanía | Yammie Madness Chef | Restaurante Simone