For 91 Days,
we called the tiny Caribbean nation of Curaçao home. Just off the coast of Venezuela, Curaçao is still a member of the Kingdom of the Netherlands. For us, it was a great unknown; a year before arriving, we had never even heard of Curaçao… but we would learn. Three months proved to be a perfect amount of time to explore the island nation. Whether you're planning your own journey to Curaçao, or are just interested in seeing what makes the island so special, our articles and photographs should help you out. Start
at the beginning
of our adventures, visit our
comprehensive index
to find something specific, or choose one of the articles selected at random, below: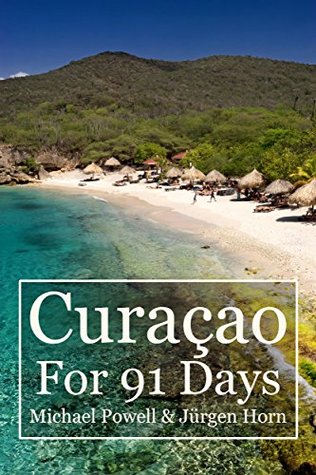 After three months spent living on the small Caribbean island of Curaçao, Jürgen and I came away with some unforgettable memories. We've now collected our experiences into an e-book, with all of our articles and over 200 full-color photographs.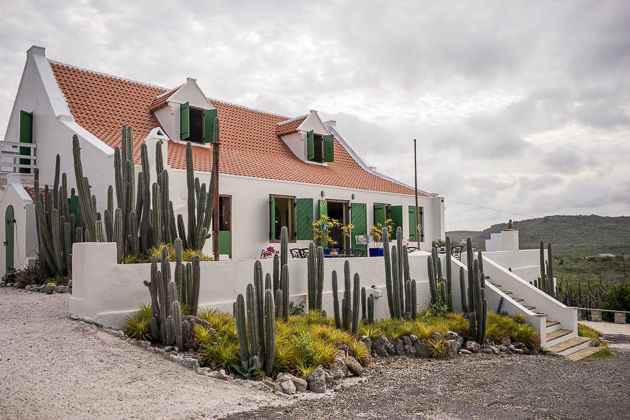 When the plantation house of Jan Kok was in operation, it was a place of cruelty, where hundreds of enslaved men and women were put to hard labor. But time mellows everything, and that apparently goes for Curaçao's landhuizen, as well. Today, the Jan Kok is home to the colorful work of native Curaçaoan artist Nena Sanchez.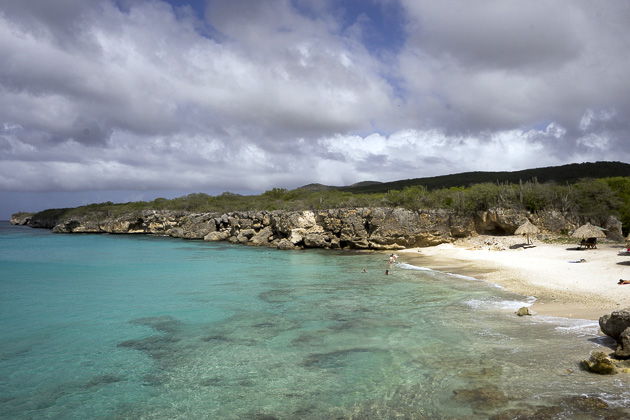 A couple kilometers south of Grote Knip, you'll find its little brother, Kleine Knip. Grote Knip was the first beach we visited in Curaçao, and had already secured a place in our hearts. Would Kleine Knip be able to compete? In a word: yes.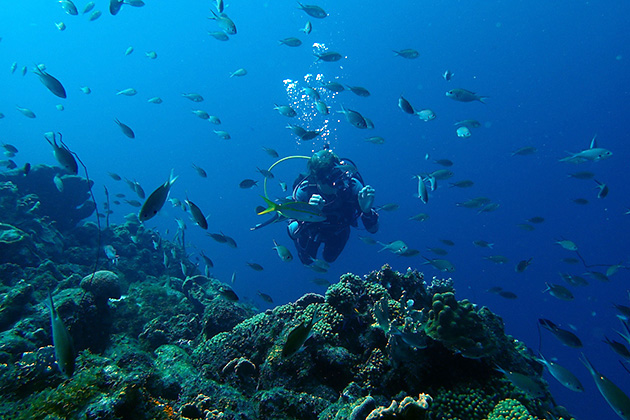 Curaçao is a paradise for scuba divers. The coral reefs are in good condition, the visibility is usually excellent, the water is warm, and most of the best diving sites are ones to which you can swim from shore. We couldn't wait to begin exploring Curaçao's underwater world, and were invited to check it out with the two-man team of Scubacao.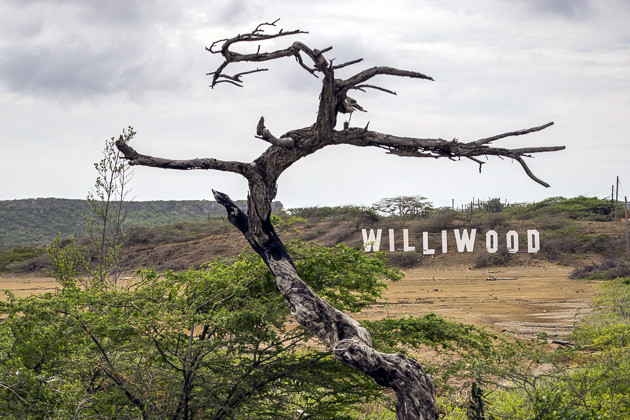 Sint Willibrodrus sits along the edge of the Jan Kok Bay, on the western coast of Curaçao. It's a small town, but one with big ambitions. As you approach, it's impossible to miss the "Williwood" sign on a hill in the distance. Actually, you might miss it, if your attention has been captured by all of the flamingos.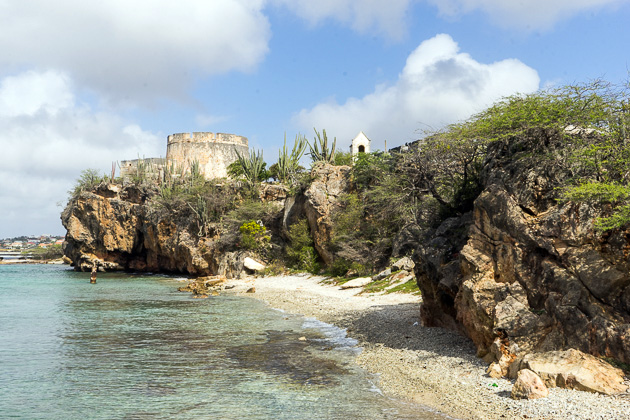 Built in 1705 on the small Caracasbaai Peninsula, Fort Beekenburg once protected the natural harbor of Spanish Waters from attacks by pirates and foreign nations. The fort has remained in excellent condition, and makes for a fun excursion.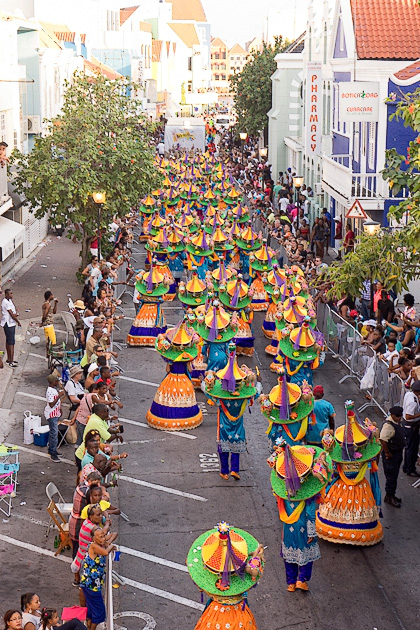 Events related to Curaçao's Carnival, such as the Tumba and the Horse Parade, had been taking place throughout the months of January and February. And they were all leading up to the Grand Parade: a long procession of music, costumes, drinking and dancing, and a celebration of pure joy.