For 91 Days,
we called the tiny Caribbean nation of Curaçao home. Just off the coast of Venezuela, Curaçao is still a member of the Kingdom of the Netherlands. For us, it was a great unknown; a year before arriving, we had never even heard of Curaçao… but we would learn. Three months proved to be a perfect amount of time to explore the island nation. Whether you're planning your own journey to Curaçao, or are just interested in seeing what makes the island so special, our articles and photographs should help you out. Start
at the beginning
of our adventures, visit our
comprehensive index
to find something specific, or choose one of the articles selected at random, below: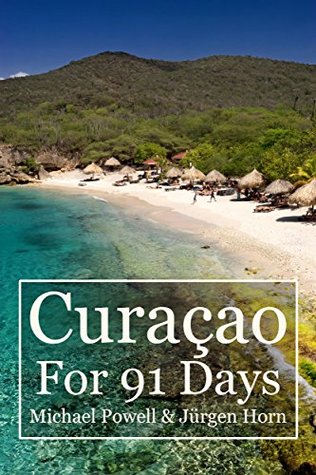 After three months spent living on the small Caribbean island of Curaçao, Jürgen and I came away with some unforgettable memories. We've now collected our experiences into an e-book, with all of our articles and over 200 full-color photographs.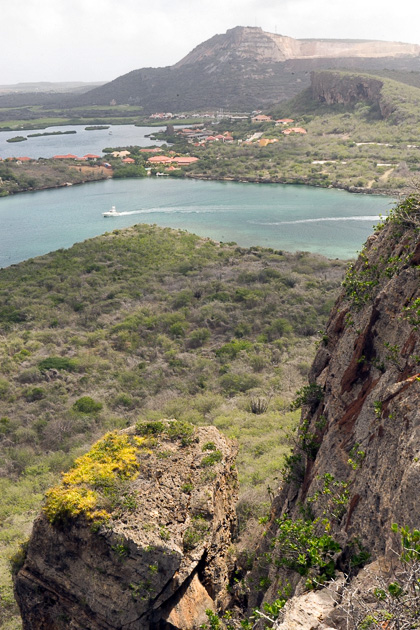 We had heard about a hike around the small Caracasbaai Peninsula, leading from Tugboat Beach up to the top of the Kabrietenberg, and then back around the southern side of the peninsula. It would lead past mangrove forests and coral wastelands to Directorsbaai, before passing an abandoned mansion and returning to the starting point. Sounded perfect, and we couldn't resist checking it out.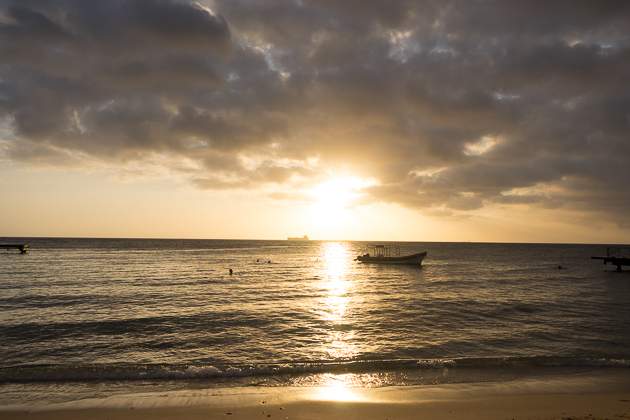 After having visited the Curaçao Ostrich Farm, we left our car in the parking lot and walked over to nearby St. Joris Bay. With its calm waters and steady breeze, St. Joris is a popular spot to practice wind-surfing and kite-surfing.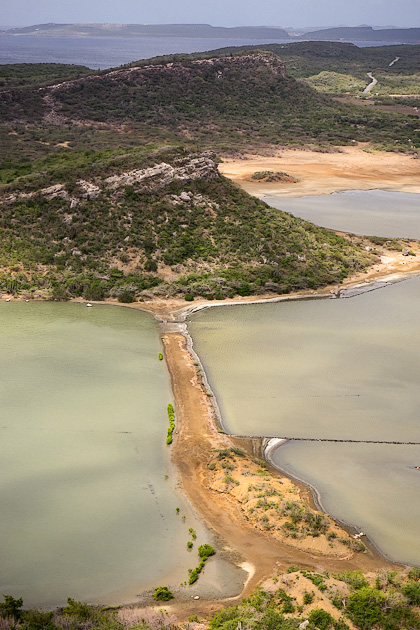 Leaving from Boka Sami, there's a circular hike leading around the lagoon and salt flats of St. Michiel, and up to the top of Michielsberg. It's an easy walk, about five kilometers long, and shows off some of Curaçao's diverse nature.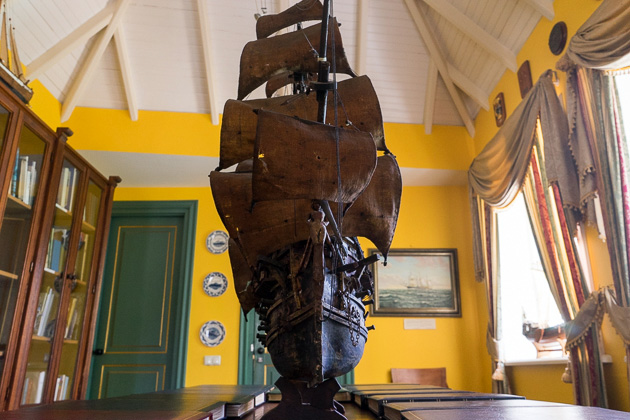 Ever since the dawn of the 16th century, when it was finally drawn onto the maps of European explorers, Curaçao's fortunes have been tied to the sea. The Maritime Museum, located across from the Floating Market at the beginning of the Waaigat Harbor, is a must for anyone interested in understanding the history of the island.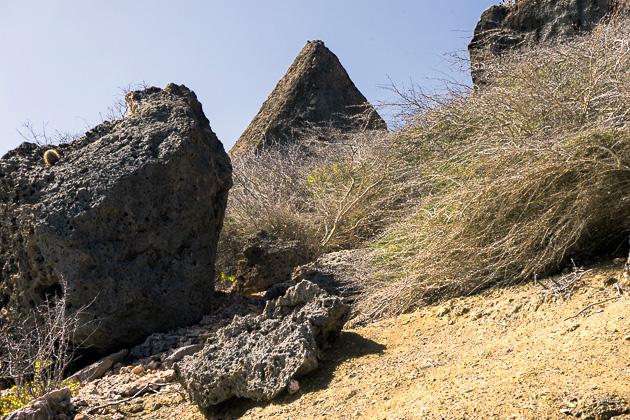 The region north of Saint Joris Bay goes by the intriguing name of Koraal Tabak. "Tobacco Coral"? What could that mean? It was a mystery, and so when we learned about a hike in the area, we had to check it out. Spoiler: there was no tobacco.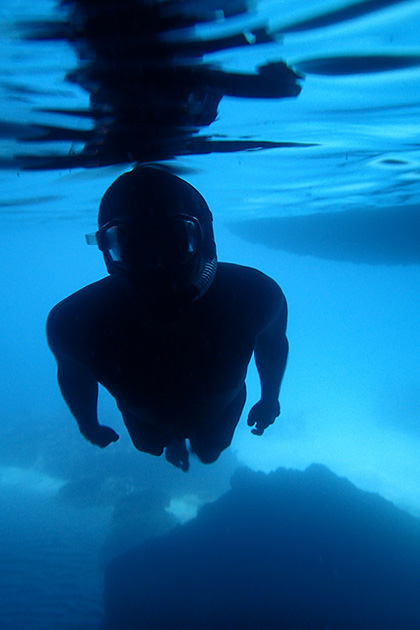 An almost entirely submerged cave found in the cliffs of the western coast, the Blue Room is one of the island's most famous snorkeling spots, second perhaps only to the Tugboat. We visited it during our last week on Curaçao, and found it to be just as beautiful as advertised.