The Curaçao Aloe Vera Plantation
Curaçao has a long history of cultivating aloe vera, since it's one of the few plants able to thrive in the island's dry and windy climate. We visited the Curaloe Plantation and Factory, near the Ostrich Farm and St. Joris Bay, to see how the plants are grown, harvested and processed. Or at least, that's what we were hoping to see.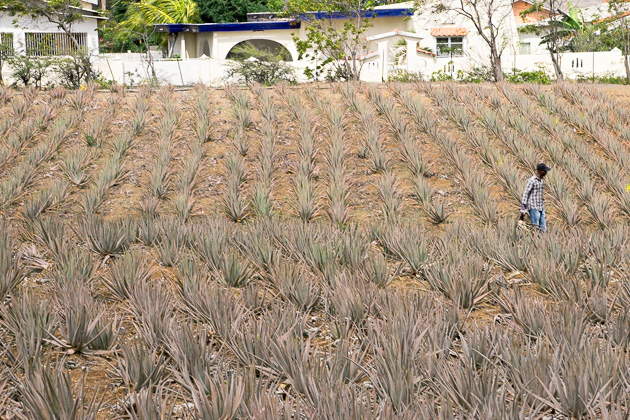 The Curaloe Plantation is free to visit, and that's absolutely appropriate, considering that it offers almost nothing to the visitor. After parking and looking at the wide fields of aloe vera, we went inside the reception building. The woman working informed us that they don't do tours of the factory, nor are there tours of the fields. "So what can we do?"
We could stand on the wooden platform next to the parking lot and look at the fields. We could read a few information signs about the history of aloe. We could buy expensive products in the shop. We could watch short videos about the production of aloe vera on a TV in the shop. And that was it.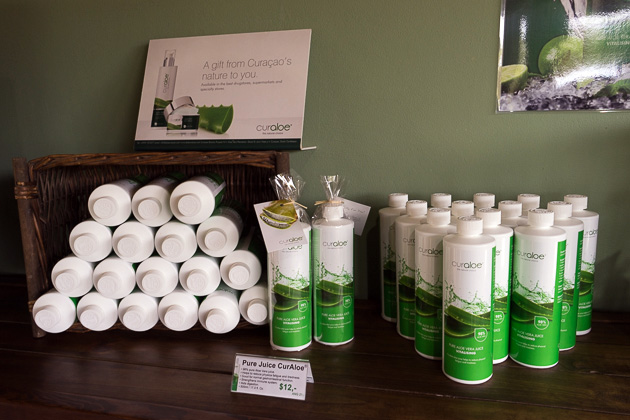 It was impossible to hide our disappointment, so she hastened to inform us that watching the videos was "just as good" as touring the plantation. We scoffed, but she doubled down, becoming almost irritated. "Yes, it is. The videos have all the same information. There's no reason for anyone to see inside the factory, or visit the fields." At this point, we gave up. Good to know that short YouTube videos are a superior substitute for actual experiences! Now I don't ever have to actually make it to Machu Pichu; I can just watch some online drone footage.
Of course, factories are under no obligation to open their doors to tourists. But then, they shouldn't promote themselves as a tourist experience. All Curaloe really wants is to get you inside their store.
This was, hands down, the lamest experience we had on Curaçao, and especially disappointing since we generally love visiting factories like this. If you're dying to see a field full of the plants, by all means, make a quick stop. It's free. But don't go hoping for an interesting look into the production of aloe vera.