Otrobanda – Willemstad's Other Side
In the early 19th century, the neighborhood of Punda was becoming more and more crowded, and the city was forced to expand. Many residents looked to the other side of the Saint Anna Bay, to a district which would become known as Otrobanda: literally the "other side." Today, Otrobanda is arguably the most vibrant residential area in Willemstad, and considered by many to be the cultural heart of Curaçao.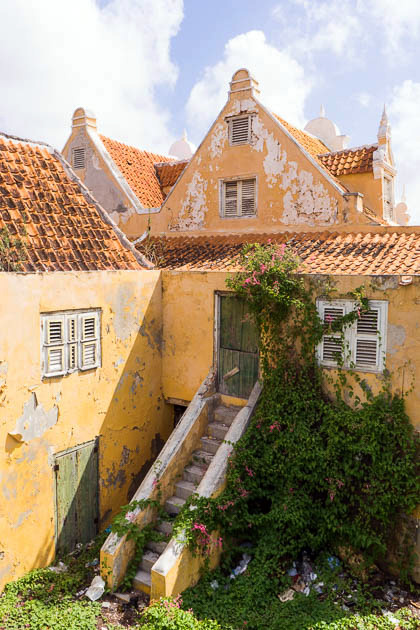 We think Otrobanda is the best place to live in Willemstad, although we might be biased, considering that it was the location of our temporary 91-day home. Still, it's hard to imagine that any other neighborhood would have been better. Punda is great for sightseeing and shopping, but not too many people actually live there. And Pietermaai might be fun for a night out, but you don't really get a feeling for local culture. Otrobanda, on the other hand, is a place where Curaçaoans live, work and party, where the streets are almost always crowded, and music is blasting from bars and restaurants at all hours of the day.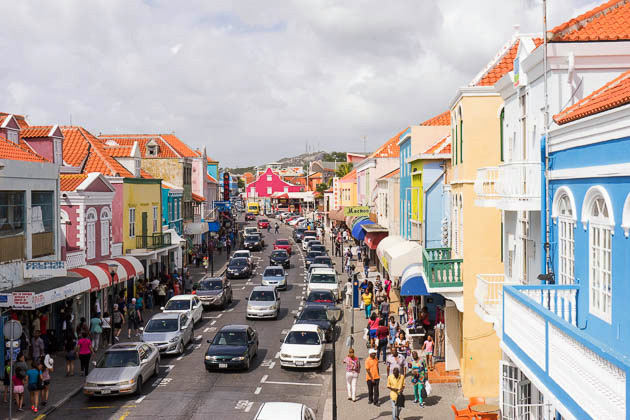 And the architecture is beautiful. Mostly built between 1840 and 1870, Otrobanda's multi-colored houses are a little newer than those in Punda, but a little older than those in Pietermaai. The best way to see them is by following the walking tour recommended by Ser'i Otrobanda, a foundation dedicated to restoring and beautifying the neighborhood. This walk leads from the bay, past the renovated buildings now claimed by the Kura Hulanda Lodge, around the neoclassical mansions of streets like Hoogstraat, and down small alleys that seemingly haven't changed in centuries.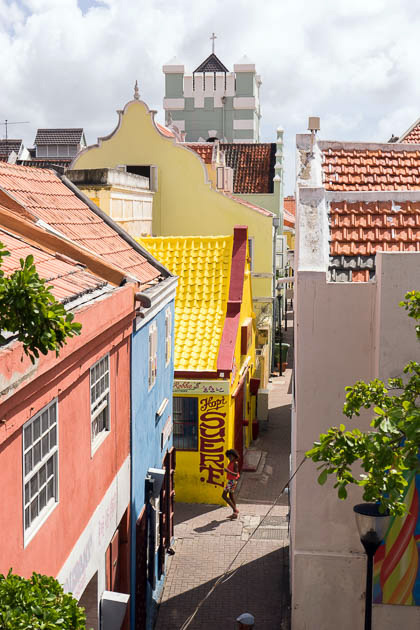 The tour ends with a stroll along Breedestraat, which is the closest thing Willemstad has to a main street. Packed with shops, bars and restaurants, this street is always hopping. Breedestraat ends at a large plaza called Brionplein that borders St. Anna Bay. With multiple kiosks selling snacks and beer, a playground, benches and frequent free evening concerts, this is a favorite place for Curaçaoans to congregate.
Although it's not officially a part of the program, you should continue the walking tour of Otrobanda by going down the narrow streets on the western side of Breedestraat. These are quiet blocks with more humble houses, not the grand architecture found on Hoogstraat, and you'll get a better sense for how Curaçaoans live. Almost every house keeps its doors open for the draft, and whoever's sitting inside will often shout out a "bon dia" as you pass.