For 91 Days,
we called the tiny Caribbean nation of Curaçao home. Just off the coast of Venezuela, Curaçao is still a member of the Kingdom of the Netherlands. For us, it was a great unknown; a year before arriving, we had never even heard of Curaçao… but we would learn. Three months proved to be a perfect amount of time to explore the island nation. Whether you're planning your own journey to Curaçao, or are just interested in seeing what makes the island so special, our articles and photographs should help you out. Start
at the beginning
of our adventures, visit our
comprehensive index
to find something specific, or choose one of the articles selected at random, below:
Showing #11 – 20 of 92 Articles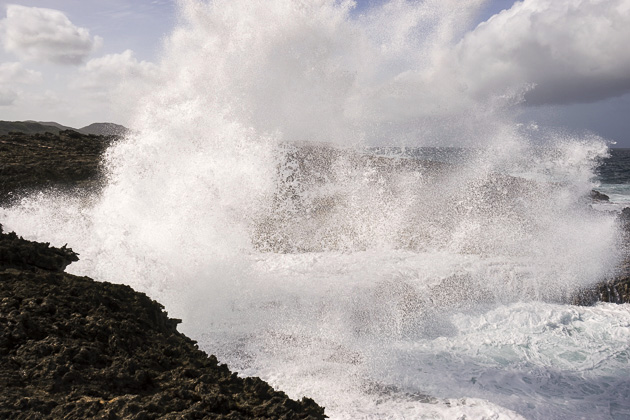 The eastern coast of Curaçao is completely different from the tranquil west. Here, the Caribbean Sea greets the shore with power and violence. You won't want to swim, but it's fun to watch massive waves smash against the rocks. And nowhere is the view more impressive than the Shete Boka National Park.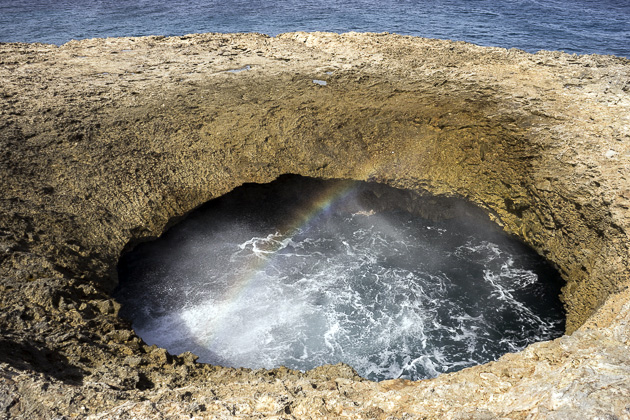 Watamula, at the northern tip of Curaçao, is a windblown wasteland of jagged volcanic rocks. It's not an area in which you'd want to spend a majority of your vacation, but it has a few geological features that are worth hunting down.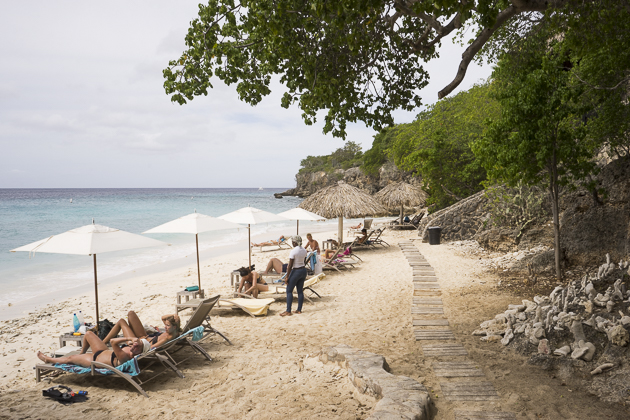 Curaçao is split roughly into two sections: Banda Ariba is the lower, southeastern side of the island, where Willemstad is. And Banda Abou is the more remote, northwestern end. Most of the people live in Banda Ariba, but Curaçao's most popular natural beaches are found in Banda Abou. One of these is Playa Kalki.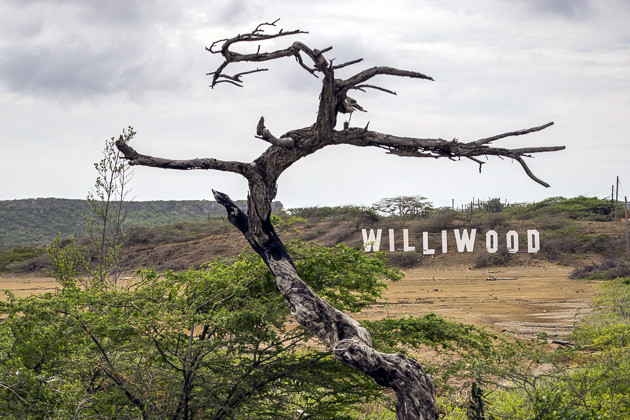 Sint Willibrodrus sits along the edge of the Jan Kok Bay, on the western coast of Curaçao. It's a small town, but one with big ambitions. As you approach, it's impossible to miss the "Williwood" sign on a hill in the distance. Actually, you might miss it, if your attention has been captured by all of the flamingos.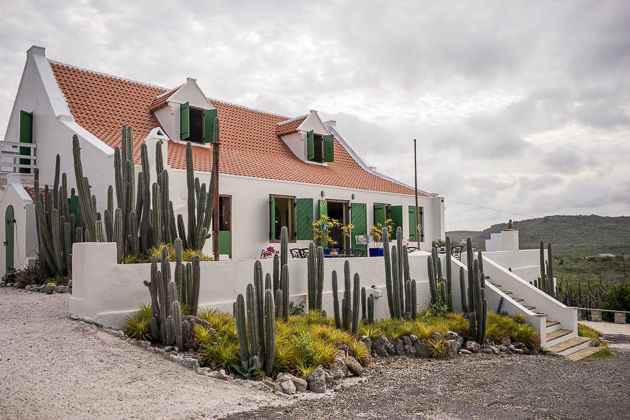 When the plantation house of Jan Kok was in operation, it was a place of cruelty, where hundreds of enslaved men and women were put to hard labor. But time mellows everything, and that apparently goes for Curaçao's landhuizen, as well. Today, the Jan Kok is home to the colorful work of native Curaçaoan artist Nena Sanchez.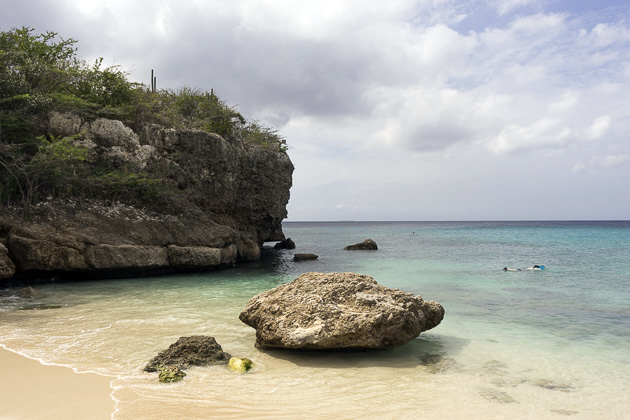 Once you drive past Sint Willibrodrus, you'll arrive at Daaibooi Beach. Although it's privately-owned, Daaibooi has remained free to the public, and boasts a natural, uncommercial vibe. The moment we sat down on the sand, we realized that we had fallen in love with yet another beach on Curaçao.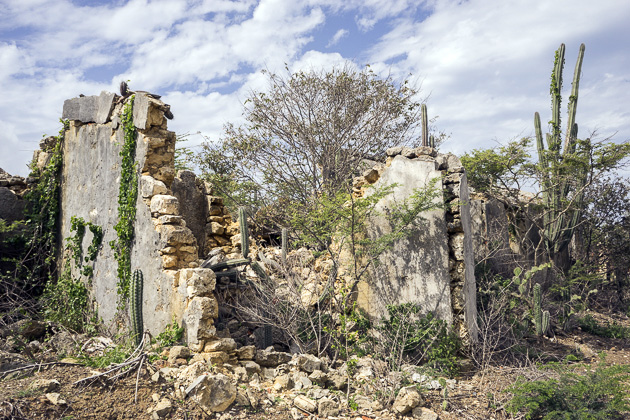 Armed with only a vague notion of the hike we were supposed to be embarking upon, we set off into the cactus fields and brambles near Playa Port Mari. Online, it had been described as a "History Trail," and the printout we grabbed at the dive shop called it a "Bird Trail." But we shortly discovered there wasn't much of a "trail" of any sort. Let's just say, a machete would have come in handy.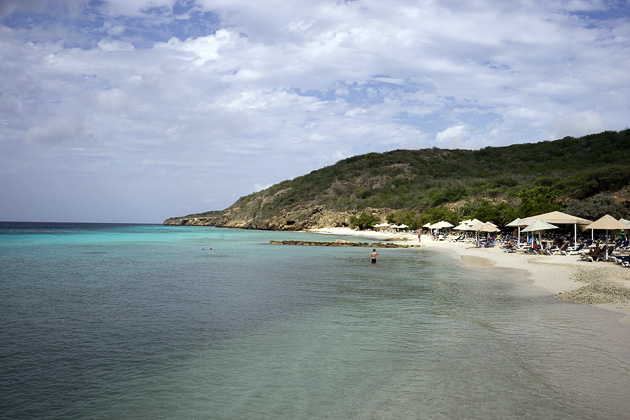 After scratching wounds into our arms and legs during a prickly hike that started at the parking lot of Playa Porto Mari, we returned eagerly to the beach. Soft white sand, cool blue water, and incredible reefs for snorkeling… if this were always the reward, I would go hiking every day.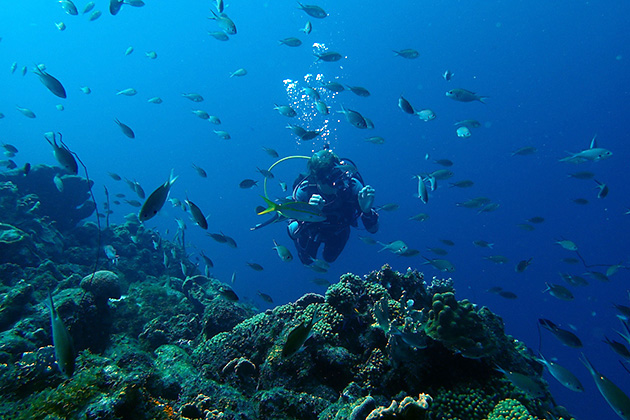 Curaçao is a paradise for scuba divers. The coral reefs are in good condition, the visibility is usually excellent, the water is warm, and most of the best diving sites are ones to which you can swim from shore. We couldn't wait to begin exploring Curaçao's underwater world, and were invited to check it out with the two-man team of Scubacao.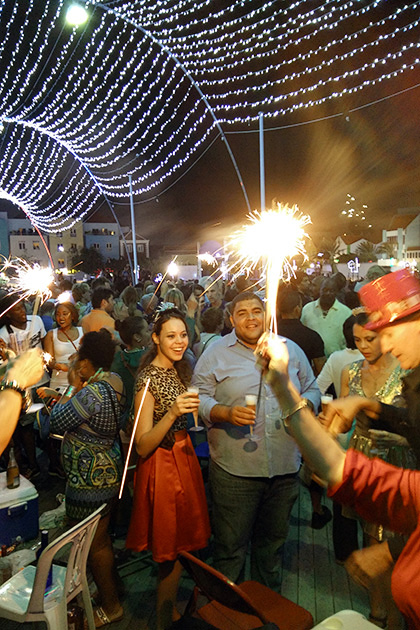 It's always fun to see how people around the world celebrate the holiday season. Every culture that recognizes Christmas has its own traditions, and New Year's Eve can be wildly different depending on the country you're in. We suspected that Curaçao would turn New Year's into one big, loud, outdoor party… and we weren't wrong!