One of Curaçao's four historic districts, Pietermaai Smal lays just to the east of Punda, between the Waaigat Harbor and the Caribbean. Once the most exclusive neighborhood on the island, Pietermaai endured a long, painful period of deterioration. But recently, it's picked itself back up and become a home to the island's trendiest clubs and restaurants, and its most popular boutique hotels.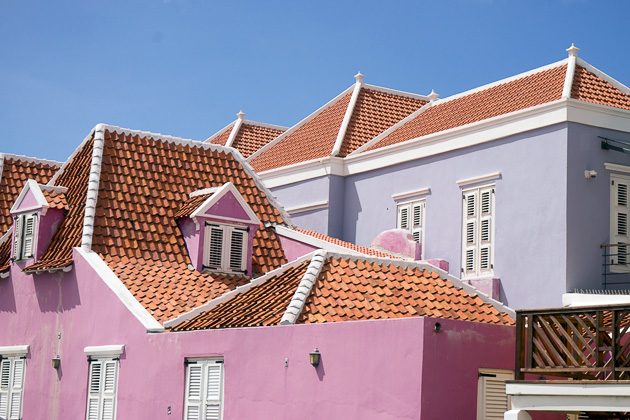 Willemstad's initial expansion outside its city walls was west, across the Saint Anna Bay into Otrobanda. But in the 18th century, the capital expanded east as well. Pietermaai Smal was originally constructed as a home for merchants and the officers of the Dutch West Indian Company, and their high status is reflected in the impressive size of the homes. The neighborhood was known for its theaters and restaurants, and soon became the center of the island's cultural and business life.
But in September of 1877, Pietermaai was devastated by the "Orkan Grandi," a powerful hurricane which wiped out many of the neighborhood's houses, and prompted residents to move elsewhere. Many relocated north into the Scharloo District, and the seeds of Pietermaai's long twilight were planted.
Throughout most of the 20th century, and up until just a few years ago, Pietermaai was overrun with drug dealers who installed themselves inside the neighborhood's deteriorating houses. But recently, a major effort has been made to clean up Pietermaai and restore it to its former glory.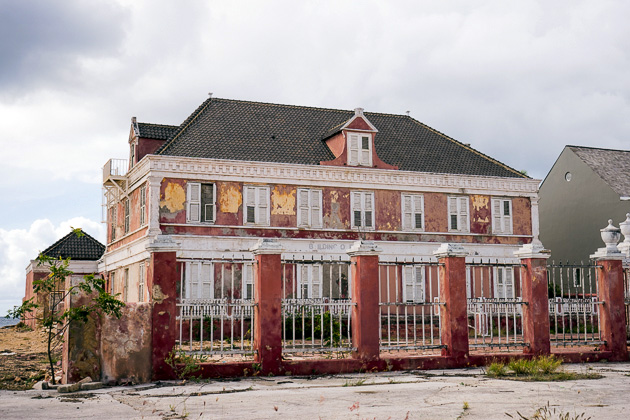 As far as we can tell, that effort has been a rousing success. There are still some destitute houses, but most have already been restored. There's a burgeoning culinary scene here, with well-regarded cafes and restaurants setting up shop. And Pietermaai is a great place to go out — the 27 Club, Scuba Lodge and San Tropez are just a few of the bars and clubs in which we spent some fun nights.
Pietermaai was once home to the Dutch officers of the West Indian Trading Company, and today the neighborhood is once again dominated by their blue-eyed descendants. Walking around here on a Friday night can be shocking; the huge majority of people are white, and the only language you'll hear is Dutch. Tourists heavily outnumber long-term residents in Pietermaai; the deteriorated houses were bought up by developers with business interests, and mostly converted into hotels.
Like all of Willemstad's historic neighborhoods, Pietermaai is nothing if not colorful — every house is painted a different shade. During the day, it's fun to stroll along the main strip and see the bright greens, reds and yellows of its historic buildings. And at night, the neighborhood is so lively that it can almost seem like one big party. Even if you're not staying here, Pietermaai shouldn't be missed; the neighborhood is yet another of this diverse country's distinctive faces.