The Ghostly Remains of the Aruba Air Wreck
Laying along the side of the Koraalspechtweg road, near the Jan Thiel Salt Flats, is the rotting carcass of an abandoned airplane. We had driven by it a number of times, always imagining how much fun it would be to explore the wreckage. And then we realized, there was nothing preventing us from doing exactly that.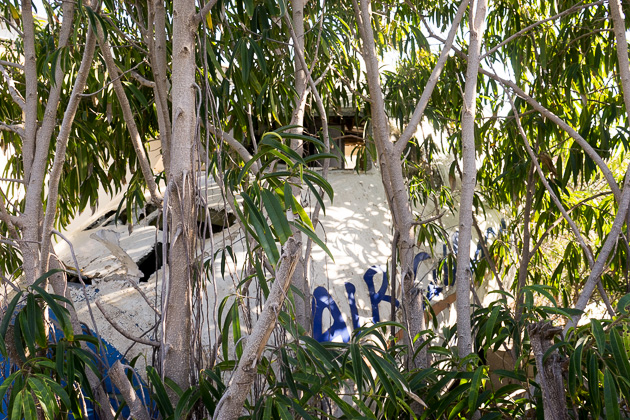 I'm not sure how the body of this plane ended up along the side of a busy road, although there are some hints to be discovered. It's fairly clear that this wasn't a crash site; the plane looks as though it had its wings removed, and that it was placed here on purpose. And painted on the hull is the word "restaurant," providing a pretty good hint about why the plane was relocated here.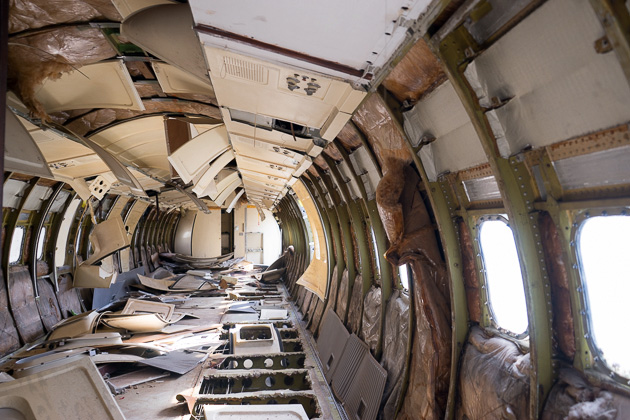 Sadly, the proprietor's visionary entrepreneurial plans never saw the light of day. He seems to have stopped after having stripped the plane almost completely, leaving only some gear in the cockpit. There are no longer any seats, oxygen masks, nor in-flight entertainment consoles.
Exploring this plane requires careful attention to both the ground, where the floors have rotted away, and the ceiling, where there are several small bee hives. After a few minutes, I was eager to get out. Still, it's a fun little curiosity, as creepy as it is photogenic. And if you like bizarre ruins, you might want to make a short stop and check it out.