Sint Willibrodrus and its Flamingos
Sint Willibrodrus sits along the edge of the Jan Kok Bay, on the western coast of Curaçao. It's a small town, but one with big ambitions. As you approach, it's impossible to miss the "Williwood" sign on a hill in the distance. Actually, you might miss it, if your attention has been captured by all of the flamingos.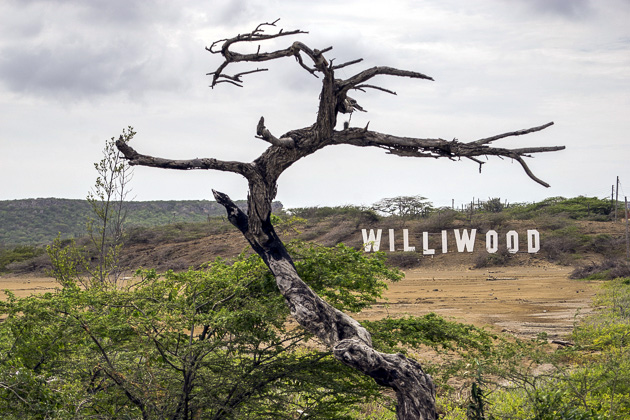 Just before entering Sint Willibrodrus, you'll see the old saliñas of Rif-Sint Marie, a former salt mining plantation. The plantation is now in ruins, and its former grounds have been designated as a protected habitat for flamingos. It's almost a sure bet that you'll spot some here; hundreds of flamingos live on Curaçao year-round.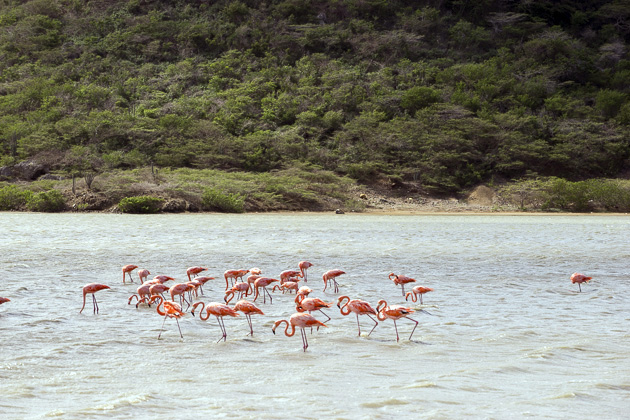 Sint Willibrodrus is a quiet town of a few hundred people. We drove through a couple times, on the way to Daaibooi Beach, and rarely saw a soul. Given the small population, you might be surprised by the size of its Roman Catholic church, built in the 1880s. Painted a deep yellow and set upon the highest point in town, it's visible for miles around, and looks like it could comfortably fit the rest of Sint Willibrodrus within its walls.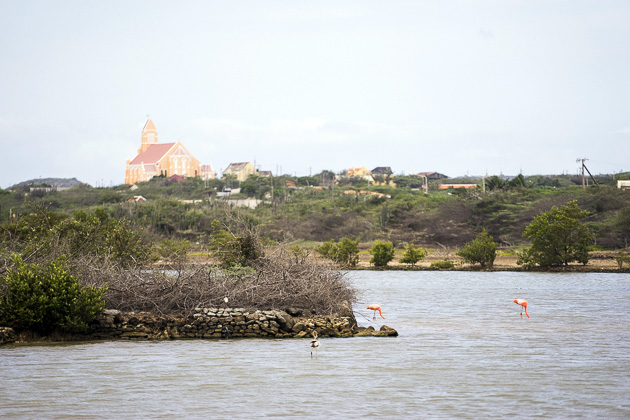 You can't drive through Sint Willibrodrus without stopping at Williwood, the popular toko responsible for the Hollywood-esque sign at the town's entrance. Toko is a Papiamento term meaning "mini-market," but Williwood is also a popular restaurant and bar, with a popular barbecue party on Sunday evenings.
Locations on our Map: Rif-Sint Marie (Flamingos) | Church of Sint Willibrodrus | Williwood