Hofi Pastor and the Great Kapok
A small nature preserve near the town of Barber, Hofi Pastor is best known as the home of Curaçao's oldest tree. We spent an afternoon here, checking out the ancient kapok and exploring a couple short trails that snake through the park.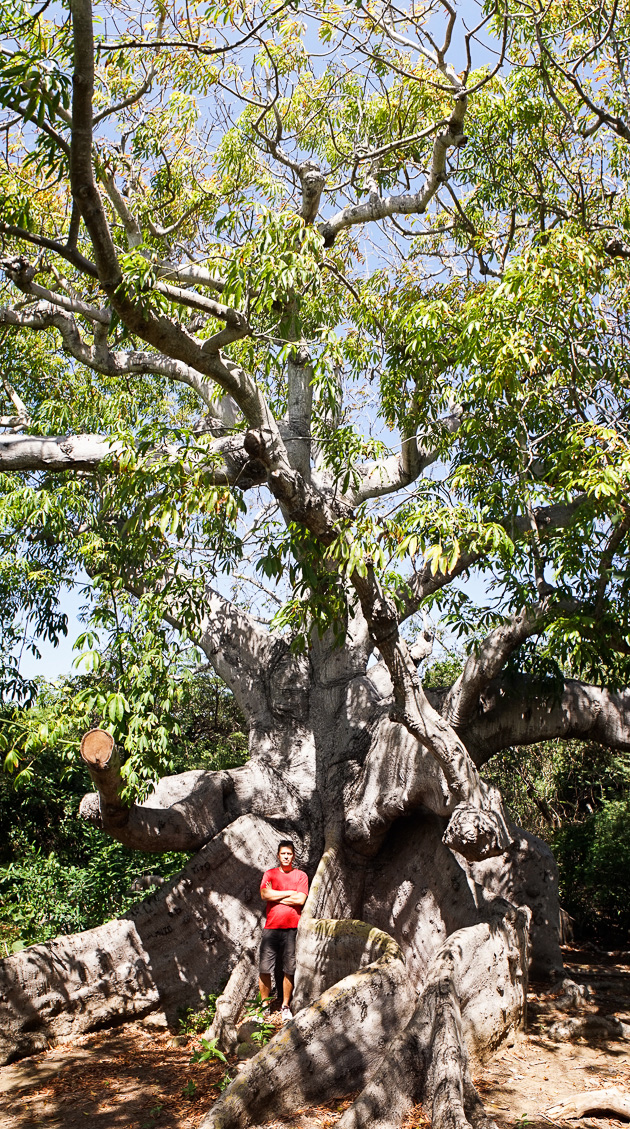 I've seen a lot of trees. I mean, I'm not bragging; everyone has seen a lot of trees, it's nothing special. But what I'm trying to say is that, out of all the trees I've seen during my time on earth, and it must be in the hundreds of thousands, there have been maybe two or three that made me gasp in wonder. Well, now there's another.
It's all in the presentation. After entering Hofi Pastor, you start along a trail that leads into the woods. You're walking across a narrow bridge, scraping past cacti, and ducking under branches, until without warning, the path opens up and you're confronted by this massive, 800-year-old kapok tree. A huge tree, completely in contrast with the plant life which surrounds it, with tall, flat roots more solid than walls, and with more character than you knew that trees could have.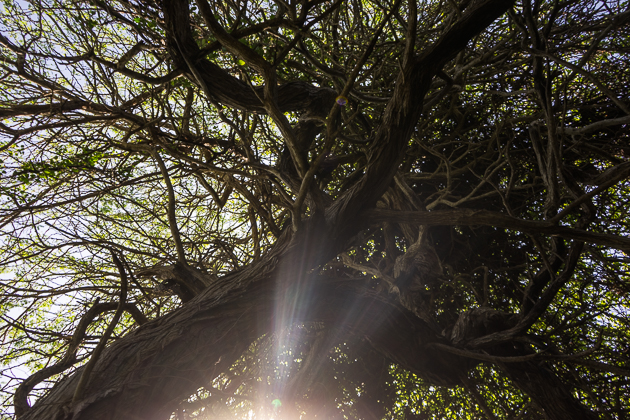 And as you're standing in awe underneath this behemoth, it dawns on you. In the grand scheme of things, it would actually be more tragic for this majestic kapok to be chopped down, than for you to die. You rate higher than most trees, sure. Almost all trees. But not this one.
We lingered for a long time at the kapok, until somehow sensing it had grown tired of our presence. The trail continues past it, ever deeper into the woods. There are two paths, one marked red and one yellow. Both are nice, and the yellow path leads up a hill for a good view over Hofi Pastor. Completing both trails makes for a pleasant hike of about 45 minutes, and although there's nothing especially remarkable about either one, it provides a good bit of exercise in some beautiful nature.
On your way back to the exit, you'll encounter the kapok again, and those weird feelings of inadequacy will return. You want to be nonchalant in front of it, so you kind of slap it on the root while passing, like "Alright dude, catch ya later." But you know the kapok could care less. It's just so much cooler than you.
Location of Hofi Pastor on our Map
–Best Car Rental Prices For Curacao