Hiking Around the Caracasbaai Peninsula
We had heard about a hike around the small Caracasbaai Peninsula, leading from Tugboat Beach up to the top of the Kabrietenberg, and then back around the southern side of the peninsula. It would lead past mangrove forests and coral wastelands to Directorsbaai, before passing an abandoned mansion and returning to the starting point. Sounded perfect, and we couldn't resist checking it out.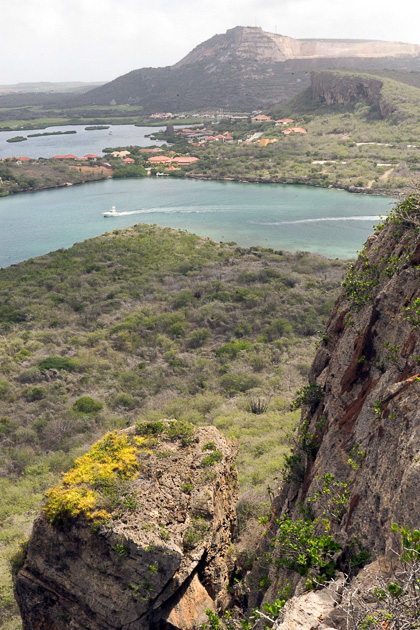 The trail gets the hard stuff out of the way, first. After leaving Tugboat Beach, you climb the Kabrietenberg. From the beach, this steep hill appears intimidating, but we arrived at the summit in no time, more easily than expected. From here, there's an unbeatable view over Spanish Waters, the bay where Curaçao's wealthier inhabitants seem to keep their boats.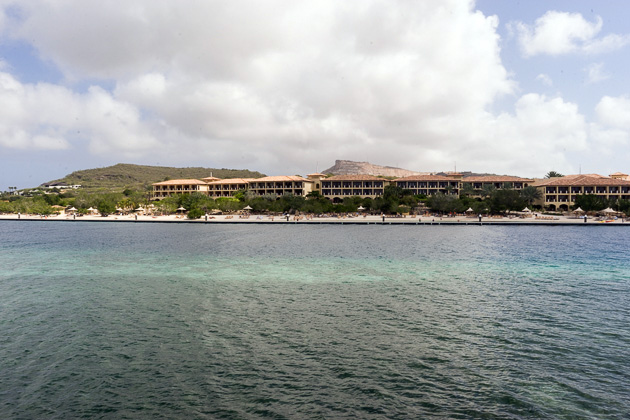 After walking back down the hill, we continued around the peninsula in a clockwise direction. From the easternmost point, we were directly across from the Santa Barbara Resort. A native Curaçaoan would later tell us that, in his childhood, Barbara had been his favorite beach on the island. But that was before developers bought up the land for a luxury resort and golf course, and decided to protect their beach from the ocean by building an artificial barrier between the two.
We continued on our route, passing by mangrove forests and walking atop shifting mounds of dead coral, before reaching Directorsbaai, where we had already discovered some incredible snorkeling.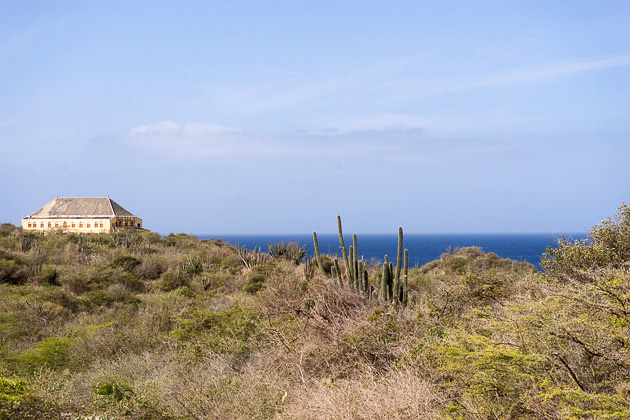 As our trail turned back to the north, we came upon an empty 19th-century mansion at the top of a hill. This is known as the Quarantine House. Whatever diseases once lived inside its walls must have long since disappeared, so we felt alright about stepping inside to explore. But we were cautious, as the floors looked like they might give out any minute.
This hike was four and a half kilometers in total, and entertaining from start to finish. And since it ends at Tugboat Beach, you can reward yourself with a beer and a refreshing swim in the sea. At least, that's what we did!
Locations on our Map: Tugboat Beach | Kabrietenberg Summit | Directorsbaai | Quarantine House