Driving Around the Christoffelpark
After having hiked to the top of Christoffelberg, we had enough time to continue exploring the park. A driving route recommended by the visitor's center brought us to a few interesting sights, including a remote beach, a dark cave, and ancient rock paintings made by the Arwak Indians.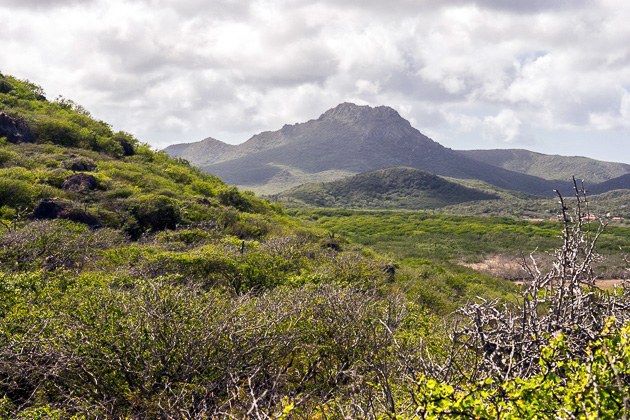 The hike had left us so exhausted, that even a driving route sounded unappealing. "You mean we have to press down on the gas, and turn the wheel? Unnhhhh… god!" But entrance to the park is expensive enough that we didn't want to pay to return another day, so we sucked it up and motored off into the nature. Heroic.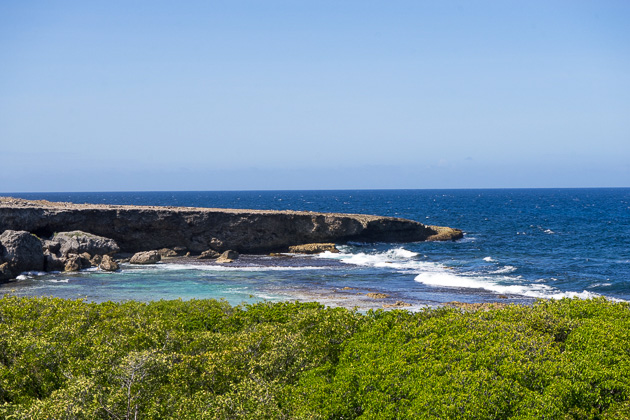 The first stop was at a viewpoint overlooking the park. When the skies are exceptionally clear, you can supposedly see Bonaire from here. That wasn't the case today, but we did have a nice view of Boka Grandi: the large inlet and beach that would be the next stop on our tour.
After relaxing on the sand, and nearly allowing the sound of the waves to put us to sleep, we hopped back into the car and continued for a few more minutes until reaching the cave. It was much bigger than we had expected, and we were able to crawl back far into its depths, where very little light was able to reach.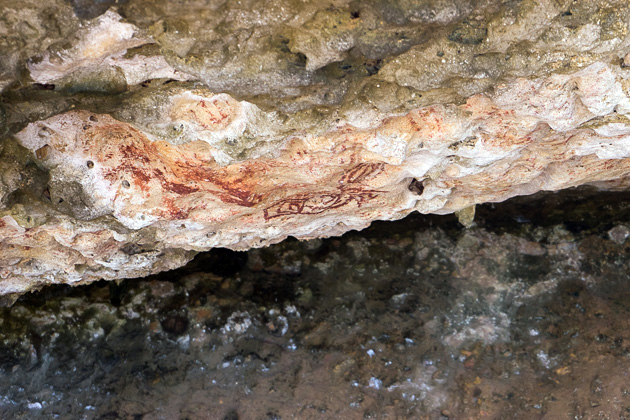 Next to the cave is a set of rock paintings attributed to the Arwak Indians who were Curaçao's original inhabitants. These paintings are thought to be up to 2000 years old. It can be hard to spot them, as they've faded with time, but the red markings are still visible on the rock.
Most visitors come to Christoffelpark to hike up Christoffelberg, and then they leave right away. But there's a lot more to the park than just the mountain, including the excellent Savonet Museum and this driving tour. It's an easy way to discover some additional highlights of Curaçao's biggest national park.
Location on our Map: Boka Grandi
–Best Curacao Rental Car Prices