The former Savonet Plantation is found within the bounds of Curaçao's Christoffel National Park. In 2010, the landhuis (manor) was converted into a museum which touches on the history of the island and life on a colonial-era Dutch plantation.
The museum starts off at the very beginning of Curaçao's history, with artifacts left by the Arowak Indians: the people who inhabited the island before the arrival of the Europeans. But the majority of exhibits at the Savonet concentrate on the story of the plantation itself, and what life was like for both landowners and slaves.
The Savonet Plantation's landhuis was built in 1662, at a time when the Dutch were heavily invested in the slave trade. Hundreds of men and women kidnapped from West Africa were purchased in Willemstad for work on this plantation, which was one of Curaçao's largest. Even after the 1863 abolition, most of the Savonet's former slaves stayed on, working for pennies on parcels of land which they now owned.
The museum introduces the culture of the Savonet's slaves and, by extension, those across the Caribbean. We learned about the religion santería, which is a blend of Catholicism and various West African faiths, as well as some of the more curious customs. For example, after birth, newborn babies were safeguarded for eight days to protect them from falling victim to a vampire-like creature known as the "èdze." Another custom was that, after marriage, the mother of the groom would visit the bridal suite. If she found the sheets stained with "Virgin Tears," she would bring them in celebration to the mother of the bride. The two old biddies would then wash the sheets and hang them out to dry in the front yard, making sure that every passerby knew about the bride's chastity. We also learned that many Dutch women would give their babies to a "Yaya," or nursemaid, for milking. The Yaya was responsible for the child's upbringing, and would often follow them into adulthood, eventually watching over their children as well.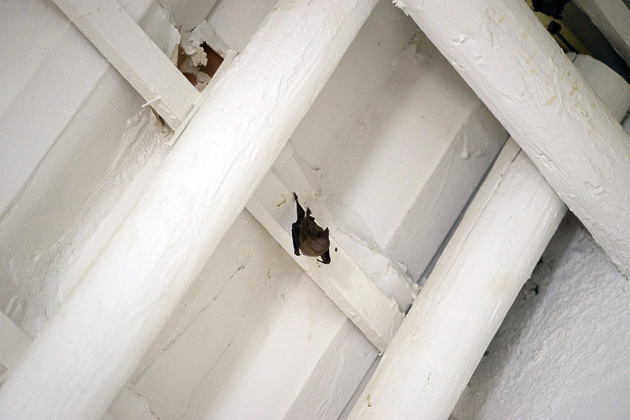 The museum is rounded out with portraits from the plantation days, tools, clothes, a crib, a coffin… and a few real live bats. I almost screamed the first time one whizzed by me through an open door. I might have been afraid that it was an "èdze."
Perhaps the best part of this museum is its location. While you're reading about the Savonet's history, you're standing in the very spot it occurred. Amazingly, we were the only people there, and this was on a Sunday. I'm guessing that most visitors come to the Christoffel Park to hike up the mountain, and then leave again right away. But if you have any interest in the history of Curaçao, don't overlook the Savonet Museum.
–Car Rental In Curacao starting at $21.43 per day