Diving with the Guys from Subcacao
Curaçao is a paradise for scuba divers. The coral reefs are in good condition, the visibility is usually excellent, the water is warm, and most of the best diving sites are ones to which you can swim from shore. We couldn't wait to begin exploring Curaçao's underwater world, and were invited to check it out with the two-man team of Scubacao.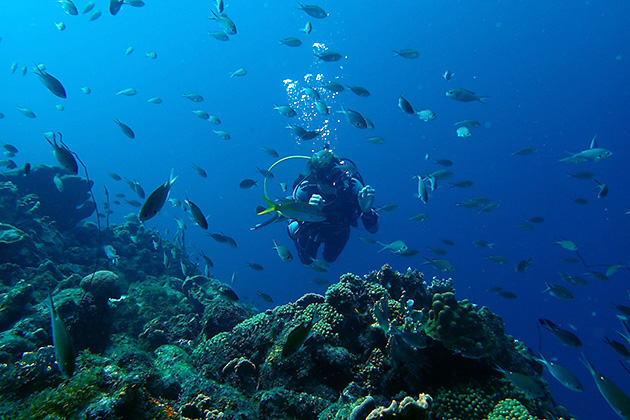 Anton from Belgium and Marc from the Netherlands started Scubacao about three years ago. They met while working at other Curaçaoan scuba shops, and were soon kicking around the idea of starting their own business. Slowly but surely, they began to save money and buy equipment. One day, Marc looked around at what they had so far accumulated, and said to Anton: "I think that's it. We have a scuba shop!"
Scubacao has since grown in leaps and bounds, and they're now among the most popular companies on an island full of them (at least fifty other dive shops operate on Curaçao). Marc and Anton have a lot of knowledge about the island; Anton told us that he's made almost a thousand dives at Curaçao. After booking a trip, one of the guys will pick you up, and drive directly to the location chosen for the day's adventure.
Our initial dive site was Vaersenbaai, home of Kokomo Beach Club. Jürgen and I were a little rusty, since it had been well over a year since our last dive, but Anton gave us a solid refresher course and was careful to make sure that we still knew what we were doing. Professionalism is a big part of Scubacao's appeal; Marc and Anton are both young guys who have fun doing their job, but they're also serious and responsible when it comes to safety.
We were a little anxious getting into the water, but calmed down once we were a few meters deep, and enjoyed one of the best dives we've ever had. The visibility was glorious, and with the sun shining, Curaçao's underwater world came into vivid life. Anton pointed out strange creatures like the lionfish, nearly transparent shrimp, and the rare flamingo tongue snail. We swam out to investigate a sunken barge known as "The Platform" and, before I knew it, our time was up and we had to return to shore.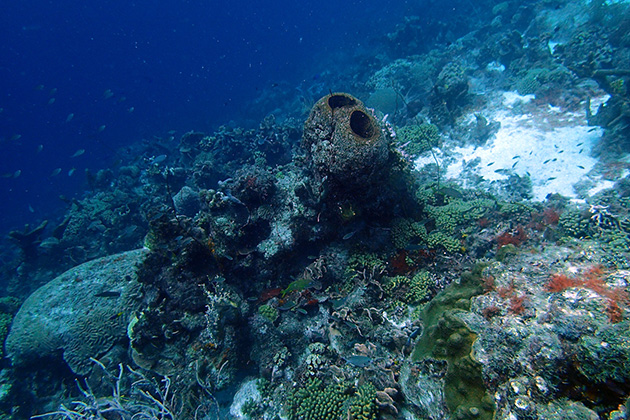 On the way to our second dive, I had asked Anton about sea snakes. He said not to worry, that there aren't any in Curaçao's waters. And right then, we pull into a place called Snake Bay, and I was like… "Liar." He laughed and told us that the name refers to eels which look like snakes. "I promise there are no real snakes!" (I researched later, and discovered he was telling the truth; sea snakes are not found anywhere in the Caribbean.)
The second dive was perhaps even better than the first, if only because Jürgen and I were now more comfortable in the water. The entrance was a little trickier, as we had to negotiate a rocky ramp leading into the water, with quite a bit of current. But once we were underwater, we were fine. Snake Bay had incredible visibility, thousands of fish, a beautiful living reef, and no snakes.
This was our first experience scuba diving in Curaçao, and we couldn't have hoped for a better one. Marc and Anton are great guys, and just a lot of fun to be around. If you're looking for an amazing experience under the water, look them up.
Locations on our Map: Vaersenbaai | Snake Bay
Scubacao: Website
More Images from Vaersenbaai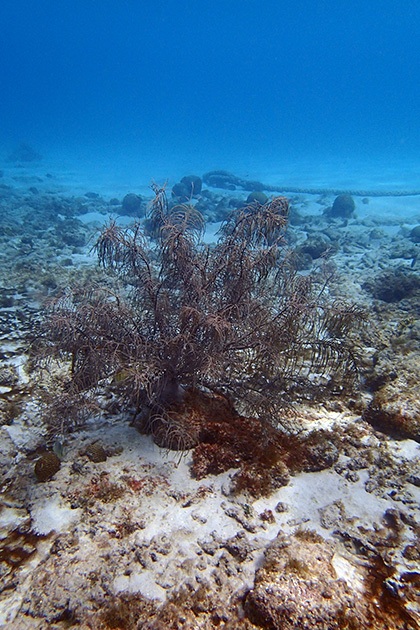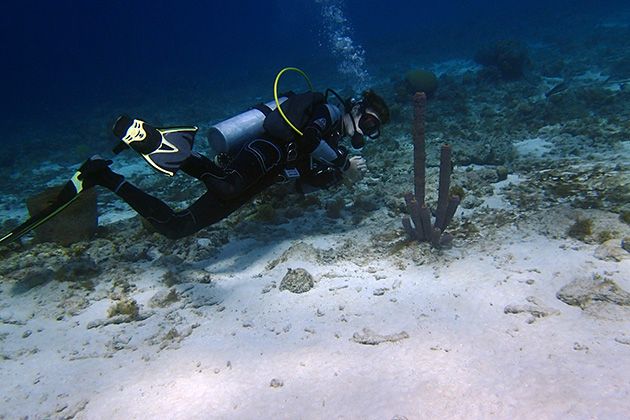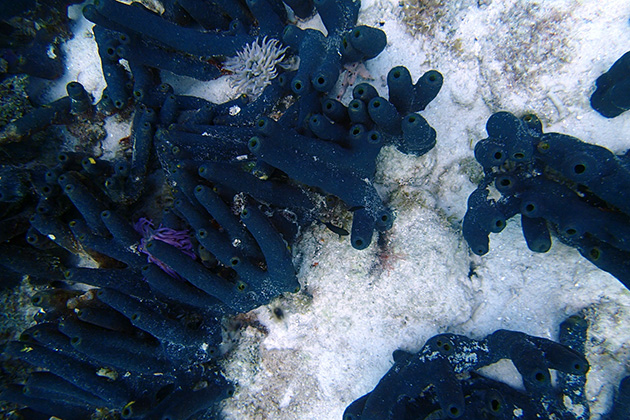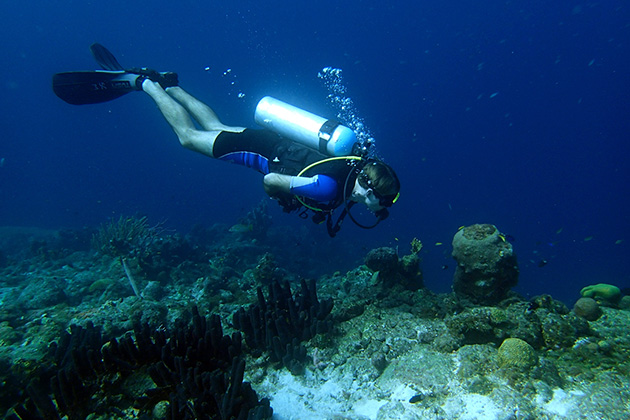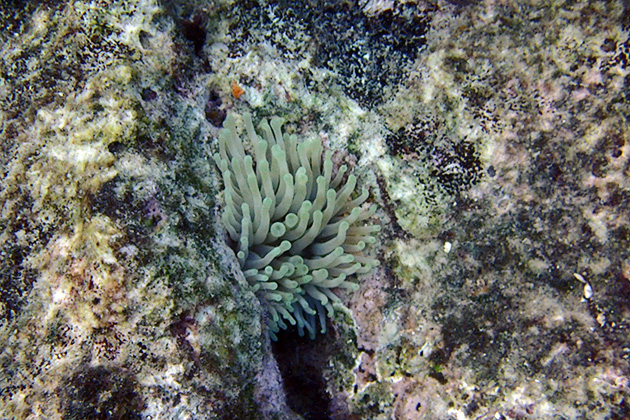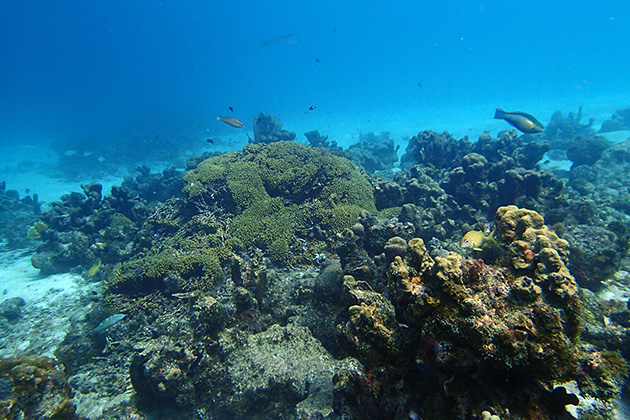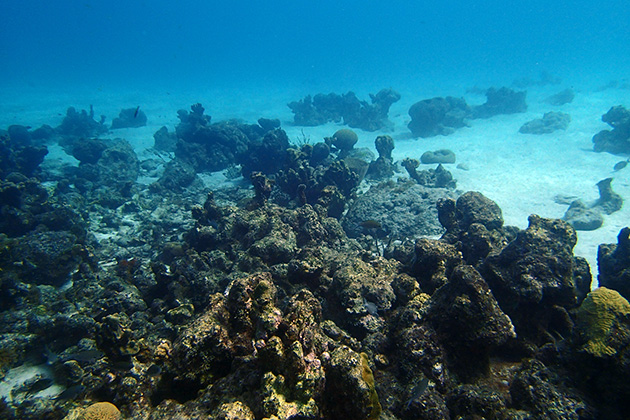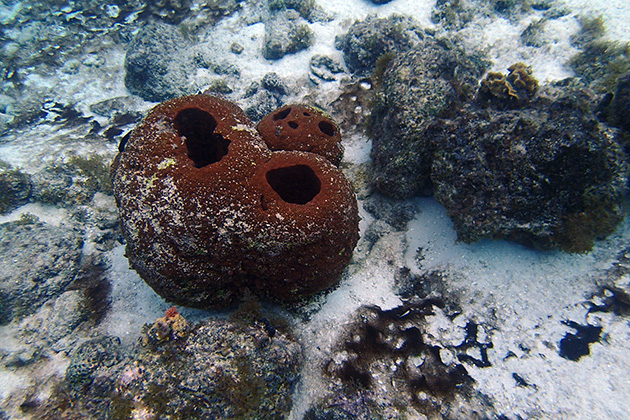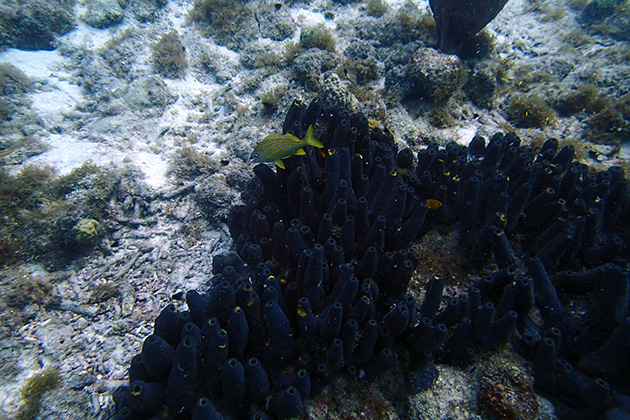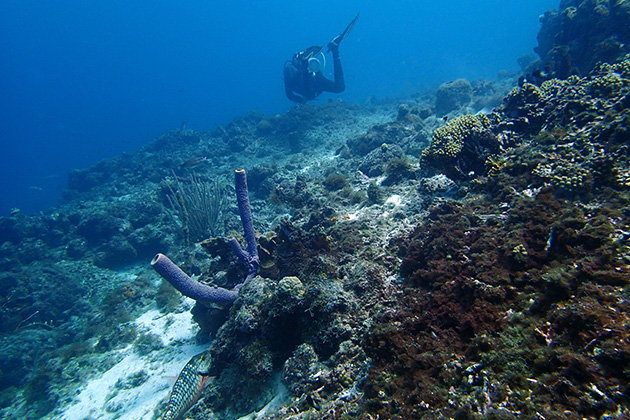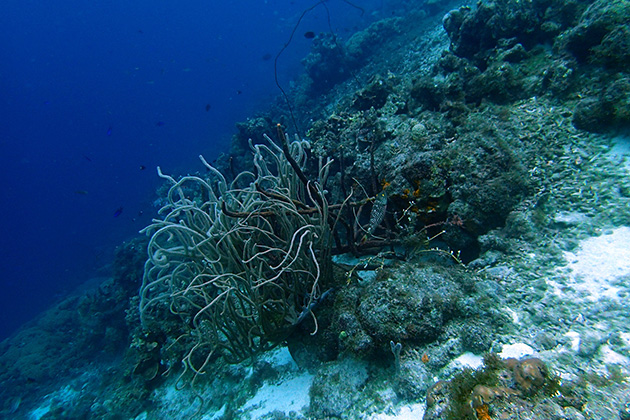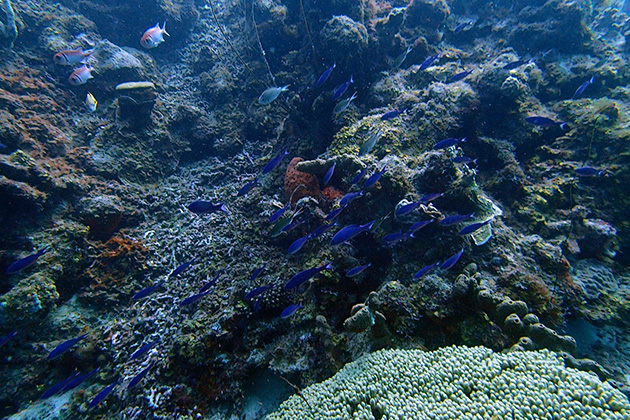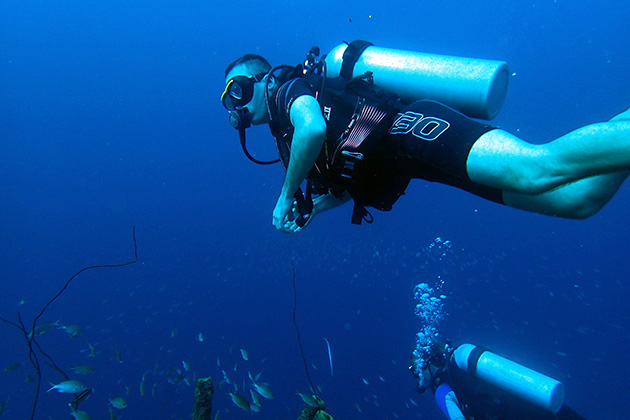 More Images from Snake Bay