Our Home in Otrobanda
Always, the hardest part of our travel project is finding decent accommodation. Picking a destination? That's easy! There are literally thousands of places around the world which we'd like to visit. Booking flights? Please, we live in an age of convenience, when booking a flight on the internet takes mere minutes. But finding an apartment… that's a different matter.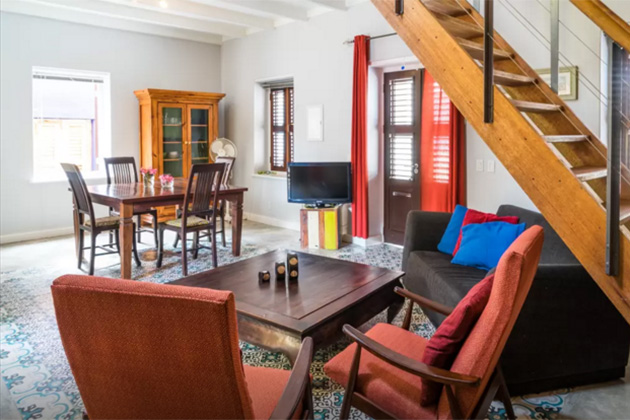 There are a lot of factors which complicate renting an apartment for 91 days. It's too long a period for hotels, and too short to consider a regular lease. It has to be furnished, and it has to have internet. And these are countries and cities to which we've never been! You can do all the research you like but if you've never, for example, actually been to Istanbul how can you really know whether Cihangir is a good place to live?
In the end, it requires a leap of faith. And despite our long history taking this particular leap, it's one that freaks us out every time.
So when we land in a place as wonderful as our home in Otrobanda has been, we feel like we have to share. We weren't sure, but we thought Otrobanda would be the ideal neighborhood to live in. And it has been. We weren't positive, but Kurt, the apartment's owner, sounded like a genuinely friendly and welcoming person. And he has been. Everything has been exactly as we had hoped… this is the kind of accommodation which can make a good vacation great.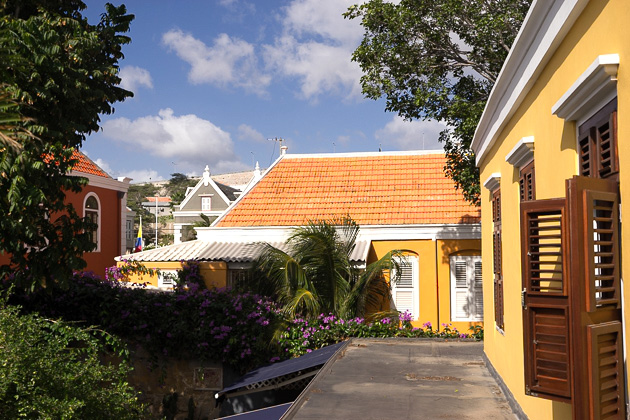 Not only is Kurt's house central, comfortable and stylish, it's also historic. This is an original Otrobanda property, built by a cabinetmaker in 1874, when the neighborhood was first being developed. In the 1930s, it passed into the hands of a money-lending lottery ticket seller, and remained in her family until 2002, when it was purchased by Kurt, along with the properties on either side.
Kurt has renovated the houses completely, restoring their interiors and installing quality furniture and decorations. Our apartment is a duplex, with all the conveniences you might want… ceiling fans on both floors, a large and comfortable bed, blazing internet, TV, kitchen, and more. We were instantly comfortable here, and haven't had a single complaint during our stay.
And the neighborhood is exactly what we wanted. The location in Otrobanda is safe and central, but hasn't given itself over to foreign tourism in the way that Pietermaai has. All of the houses on our street are owned by locals. After three months, our neighbors have gotten to know our faces, and we've gotten to know their's… as well as their language. Rarely have we been able to walk to the end of our street without at least one "Bon dia!"
Kurt's Otrobanda apartment earns our highest possible recommendation — 5 out of 5 dushis! If you're looking for the perfect home-away-from-home, look no further. Check the AirBnb page for availability and prices, and then book it without worries. We promise you'll be happy.
–Book A Car For Your Curacao Vacation