Gallery Alma Blou at Landhuis Habaai
An 18th-century plantation house on the western side of Willemstad, the Landhuis Habaai is home to Curaçao's oldest private art gallery. On the second Saturday of every month, they host a crafts market, where the island's amateur artisans can sell their masterpieces.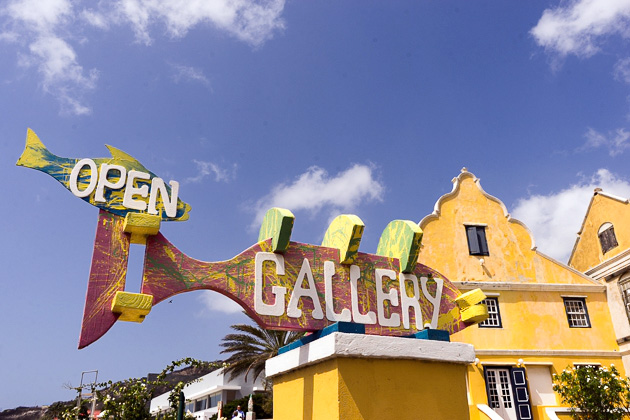 We pulled up to the Landhuis Habaai at around 11am, when the place was already buzzing with activity. There were people admiring the art in the permanent gallery, others listening to an artist present her latest creations, and yet more crowding the garden, where an array of stands were selling crafts and artisan products.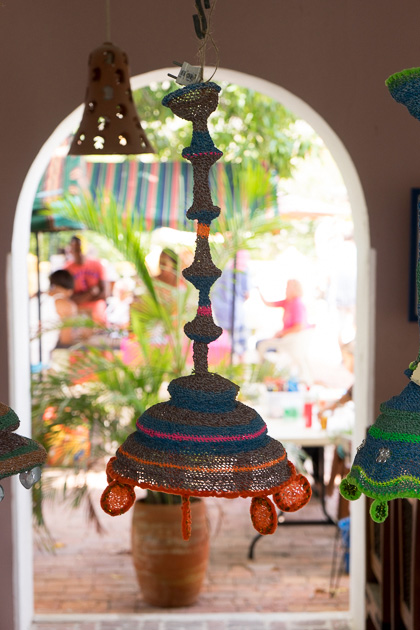 Much of the art inside the gallery is excellent, with themes and colors inspired by the Caribbean. And it's all for sale, although one look at the prices confirmed what we already suspected: those of us whose monthly "art budget" is jingling around inside our pants pockets are not going to be making any purchases at the Gallery Alma Blou.
We spent more time outside in the garden, among the more affordable artistic offerings of the monthly crafts fair. If you're in the market for a unique souvenir from Curçaco and happen to be here during the second Saturday of the month, you might want to stop by. Even if the market isn't on, it's worth checking out the Gallery Alma Blou, as much for the art as for the lovely old mansion in which its housed.
Location on our Map
Gallery Alma Blou – Website