For 91 Days,
we called the tiny Caribbean nation of Curaçao home. Just off the coast of Venezuela, Curaçao is still a member of the Kingdom of the Netherlands. For us, it was a great unknown; a year before arriving, we had never even heard of Curaçao… but we would learn. Three months proved to be a perfect amount of time to explore the island nation. Whether you're planning your own journey to Curaçao, or are just interested in seeing what makes the island so special, our articles and photographs should help you out. Start
at the beginning
of our adventures, visit our
comprehensive index
to find something specific, or choose one of the articles selected at random, below: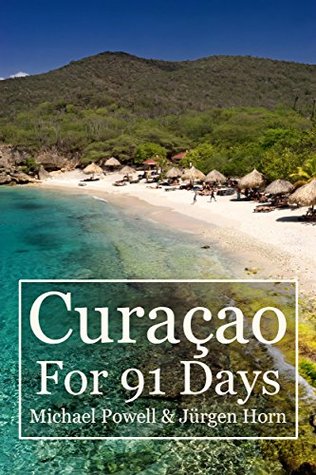 After three months spent living on the small Caribbean island of Curaçao, Jürgen and I came away with some unforgettable memories. We've now collected our experiences into an e-book, with all of our articles and over 200 full-color photographs.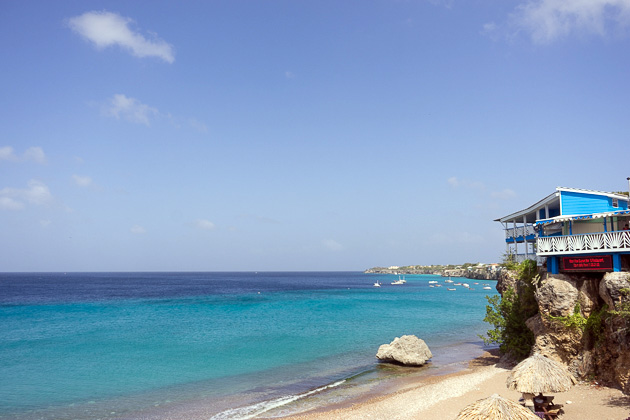 This year, we celebrated Jürgen's birthday at Playa Forti. I wouldn't be so crass as to reveal how old he was turning, but please let me reiterate that this birthday celebration was at Playa Forti. It was a wonderful spot to spend the morning, swim, snorkel… and to mourn the loss of fleeting youth.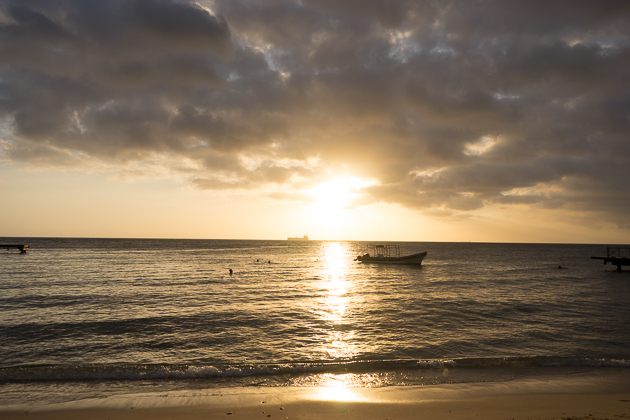 Coming on the heels of one of the most difficult years we've ever endured, Jürgen and I had been desperate for a relaxing and stress-free 91 days. With its chilled-out atmosphere, low-adrenaline activities, friendly people, comforting cuisine, and an infectiously fun culture and all packed into one, small, easily manageable island, Curaçao was exactly what we needed. We couldn't have made a better choice.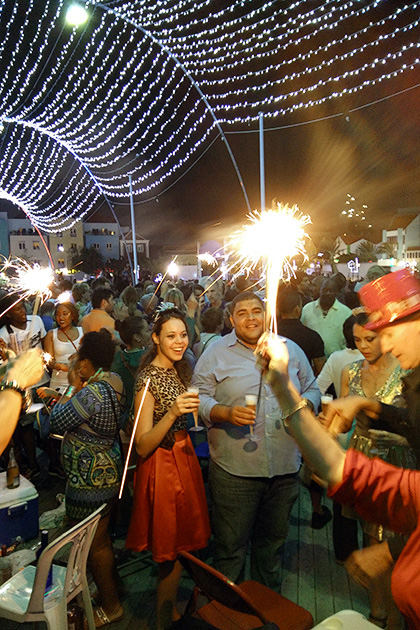 It's always fun to see how people around the world celebrate the holiday season. Every culture that recognizes Christmas has its own traditions, and New Year's Eve can be wildly different depending on the country you're in. We suspected that Curaçao would turn New Year's into one big, loud, outdoor party… and we weren't wrong!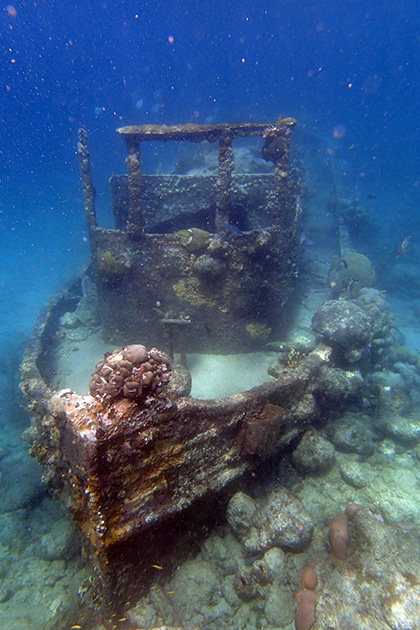 Just off the coast of the Caracasbaai Peninsula, a small tugboat rests in its watery grave, slowly becoming a part of the sea's coral landscape. This is one of Curaçao's most popular snorkeling sites, and for good reason; with the sunlight illuminating its shape and schools of fish darting through its windows and doors, the tugboat is an enchanting discovery.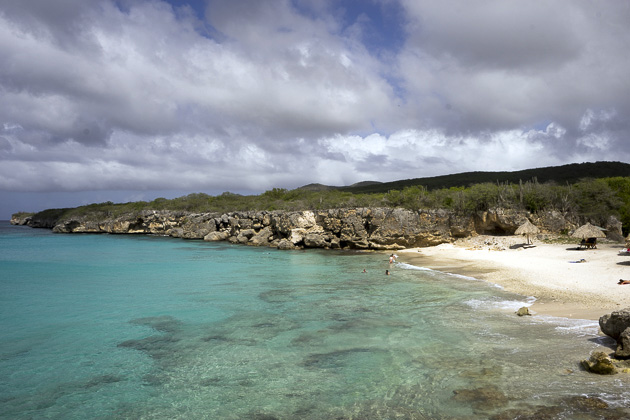 A couple kilometers south of Grote Knip, you'll find its little brother, Kleine Knip. Grote Knip was the first beach we visited in Curaçao, and had already secured a place in our hearts. Would Kleine Knip be able to compete? In a word: yes.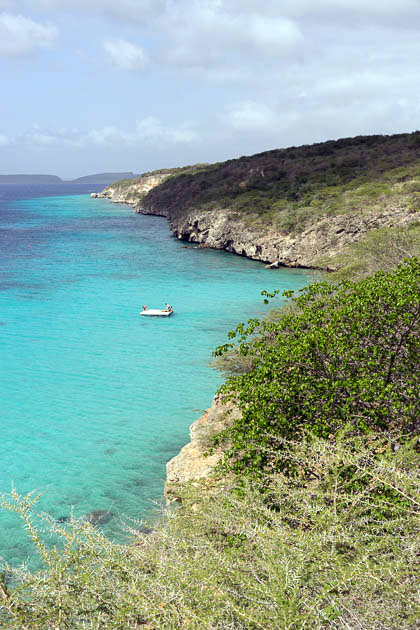 After visiting Boka Sami and the dilapidated Fort St. Michiel, we found a trail which leads up the hill and along the cliffs to Vaersenbaai, which is home to Kokomo Beach. A short, mildly strenuous walk through the woods, followed by incredible views from high above the Caribbean, and then cooling off in clear blue waters? Sigh, if only all our hikes were like this!