For 91 Days,
we called the tiny Caribbean nation of Curaçao home. Just off the coast of Venezuela, Curaçao is still a member of the Kingdom of the Netherlands. For us, it was a great unknown; a year before arriving, we had never even heard of Curaçao… but we would learn. Three months proved to be a perfect amount of time to explore the island nation. Whether you're planning your own journey to Curaçao, or are just interested in seeing what makes the island so special, our articles and photographs should help you out. Start
at the beginning
of our adventures, visit our
comprehensive index
to find something specific, or choose one of the articles selected at random, below: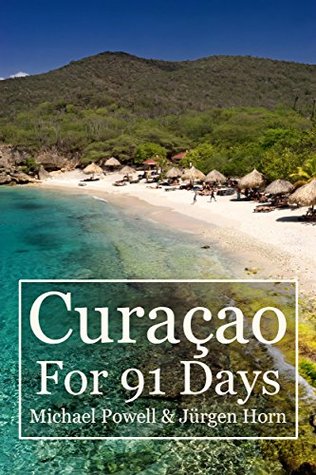 After three months spent living on the small Caribbean island of Curaçao, Jürgen and I came away with some unforgettable memories. We've now collected our experiences into an e-book, with all of our articles and over 200 full-color photographs.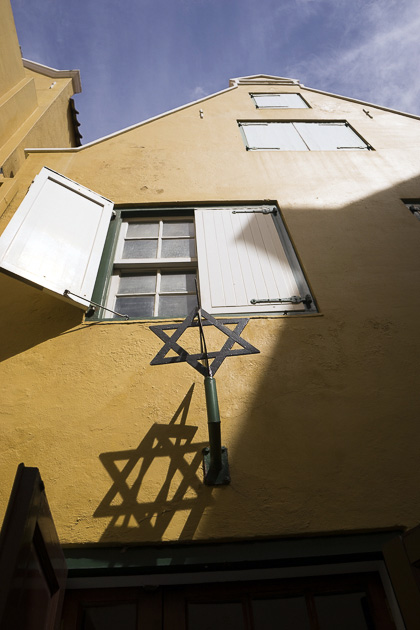 When you think of "Curaçao," you're likely to think of things like "scuba diving," "liquor," "beaches," "cruise ships" and "historic Jewish community." Wait… what was that last one?! It's unexpected, but this little island has the oldest Jewish congregation in the Western Hemisphere, with a history that dates to 1651. And Willemstad's Mikvé Israel-Emanuel is the New World's oldest synagogue.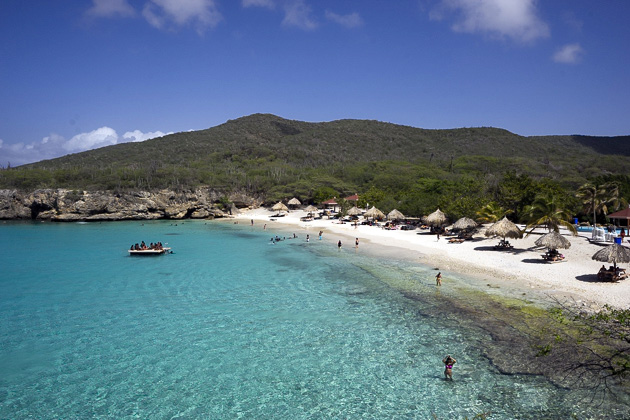 We pulled our car into the parking lot and, for a few stunned seconds, sat in silence. We had found the perfect beach. The one which your optimistic mind envisions whenever you set off for the ocean. But Grote Knip was the very first beach we were visiting in Curaçao! Was it just luck we had already found the best one? Or… we allowed ourselves to hope… would all the island's beaches be this spectacular?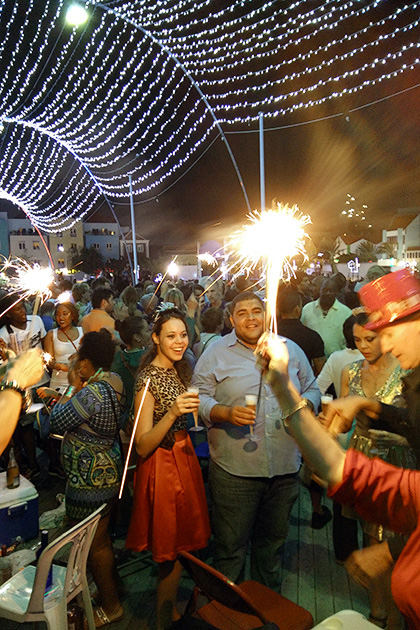 It's always fun to see how people around the world celebrate the holiday season. Every culture that recognizes Christmas has its own traditions, and New Year's Eve can be wildly different depending on the country you're in. We suspected that Curaçao would turn New Year's into one big, loud, outdoor party… and we weren't wrong!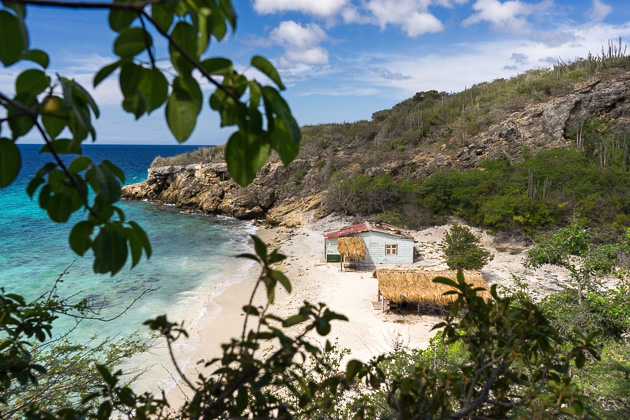 We carefully made our way along an overgrown path, which, according to my calculations, had last been used by the Arwak Indians sometime in the late 1400s. Our mission was to find the legendary Playa Hunku, a place rumored about in whispered conversations across the island, but which no living man or woman had yet laid eyes upon. Our expedition was fraught with danger (cacti! mosquitoes!) but after a wearying trek of twenty entire minutes, we saw it: the fabled beach of Playa Hunku. And it was ours… all ours!!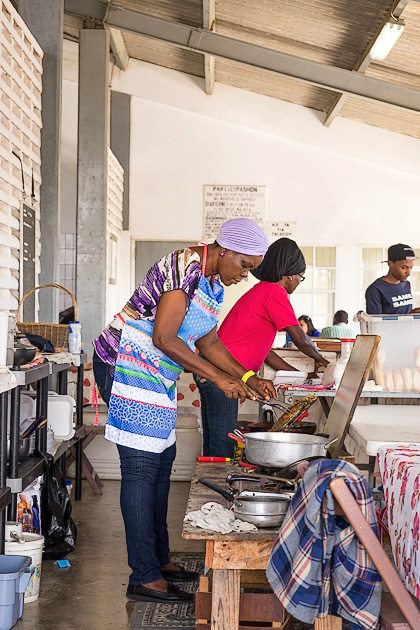 Every Sunday morning in the northern town of Barber, the market hall is converted into a food court where you can find every type of Curaçaoan specialty imaginable, from fish soup to stewed papaya, along with a wide variety of baked sweets and homemade drinks. Show up hungry, because you'll likely want to sample a little of everything.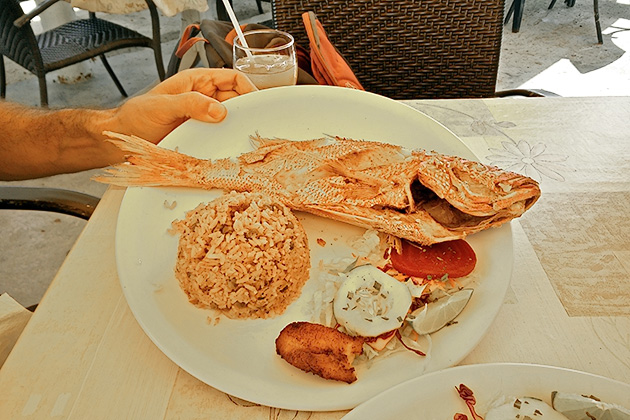 As you might expect for an island nation, fish is a popular meal on Curaçao. And as you might expect for a Caribbean island nation, fried fish is where it's at. I'm sure there are others, but we found two local seafood joints that we can recommend.