For 91 Days,
we called the tiny Caribbean nation of Curaçao home. Just off the coast of Venezuela, Curaçao is still a member of the Kingdom of the Netherlands. For us, it was a great unknown; a year before arriving, we had never even heard of Curaçao… but we would learn. Three months proved to be a perfect amount of time to explore the island nation. Whether you're planning your own journey to Curaçao, or are just interested in seeing what makes the island so special, our articles and photographs should help you out. Start
at the beginning
of our adventures, visit our
comprehensive index
to find something specific, or choose one of the articles selected at random, below: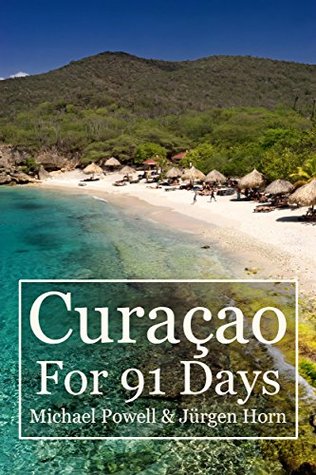 After three months spent living on the small Caribbean island of Curaçao, Jürgen and I came away with some unforgettable memories. We've now collected our experiences into an e-book, with all of our articles and over 200 full-color photographs.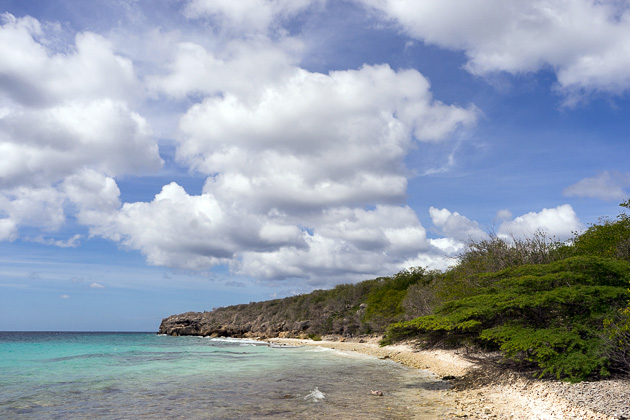 In the rolling, undeveloped hills to the west of St. Martha's Bay, we completed a long hike through the woods to a few isolated coves, including Boka Pos Spanjo and Boka Hulu. This same trail passes by both the Blue Room and Santu Pretu, but unless you're prepared for a very long day, you'll have to pick and choose which beaches you stop at.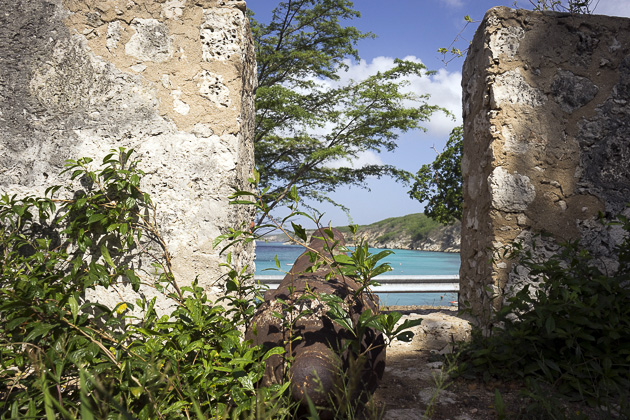 After visiting Boka Sami and the dilapidated Fort St. Michiel, we found a trail which led up the hill and along the cliffs to Vaersenbaai, home to Kokomo Beach. A short, mildly strenuous walk through the woods, followed by views over the Caribbean, and then cooling off in clear blue waters? Sigh, if only all our hikes were like this!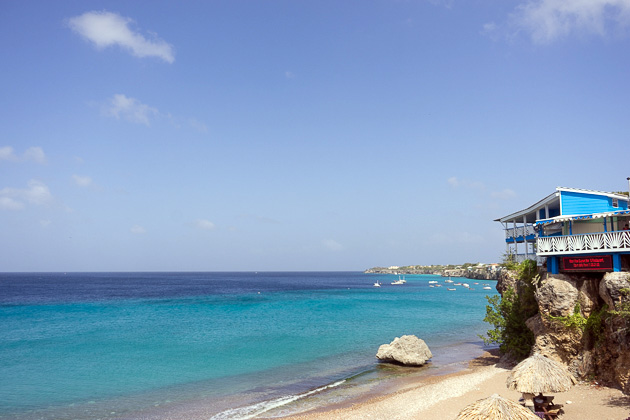 This year, we celebrated Jürgen's birthday at Playa Forti. I wouldn't be so crass as to reveal how old he was turning, but please let me reiterate that this birthday celebration was at Playa Forti. It was a wonderful spot to spend the morning, swim, snorkel… and to mourn the loss of fleeting youth.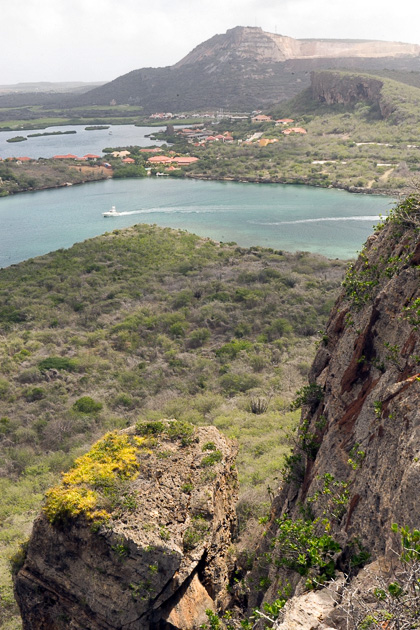 We had heard about a hike around the small Caracasbaai Peninsula, leading from Tugboat Beach up to the top of the Kabrietenberg, and then back around the southern side of the peninsula. It would lead past mangrove forests and coral wastelands to Directorsbaai, before passing an abandoned mansion and returning to the starting point. Sounded perfect, and we couldn't resist checking it out.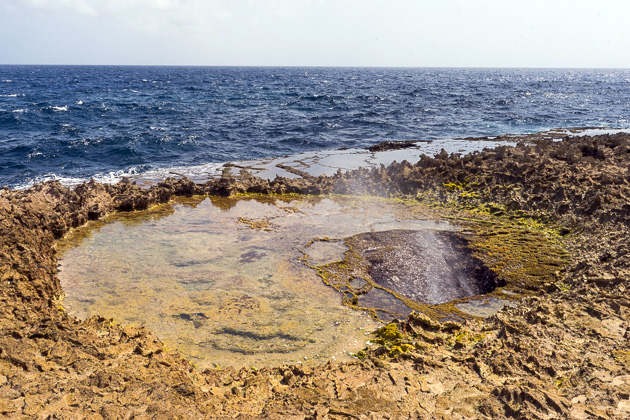 Between the town of Barber and the eastern coast of Curaçao lies a swath of land known as Patrick, named after a plantation house which used to sit roughly in its center. Rugged, isolated and mostly flat, this is a popular area for ATV tours, but you can also hike and easily reach the coast where there are a couple of impressive inlets.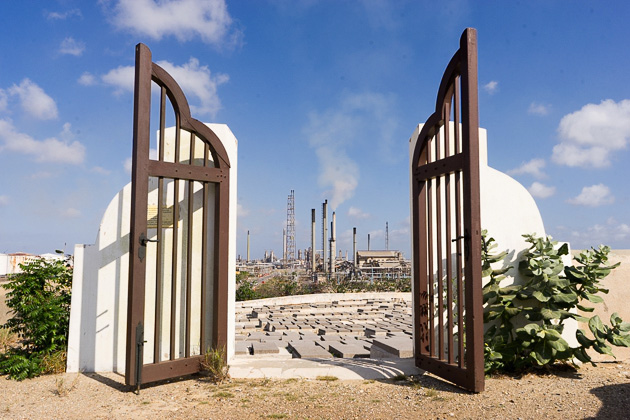 While we were at the Mikvé Israel-Emmanuel Synagogue in Punda, we read about Curaçao's oldest Jewish cemetery, the Beth Haim. It sounds macabre, but we always enjoy visiting cemeteries, and what really caught our eye about the Beth Haim was its location: right on top of the island's oil refinery. Only employees are allowed onto the grounds of the refinery, so for the rest of us, the Beth Haim is as close it gets.