For 91 Days,
we called the tiny Caribbean nation of Curaçao home. Just off the coast of Venezuela, Curaçao is still a member of the Kingdom of the Netherlands. For us, it was a great unknown; a year before arriving, we had never even heard of Curaçao… but we would learn. Three months proved to be a perfect amount of time to explore the island nation. Whether you're planning your own journey to Curaçao, or are just interested in seeing what makes the island so special, our articles and photographs should help you out. Start
at the beginning
of our adventures, visit our
comprehensive index
to find something specific, or choose one of the articles selected at random, below: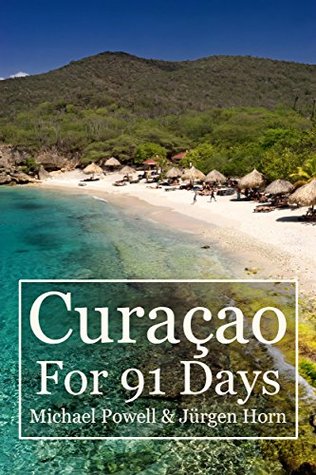 After three months spent living on the small Caribbean island of Curaçao, Jürgen and I came away with some unforgettable memories. We've now collected our experiences into an e-book, with all of our articles and over 200 full-color photographs.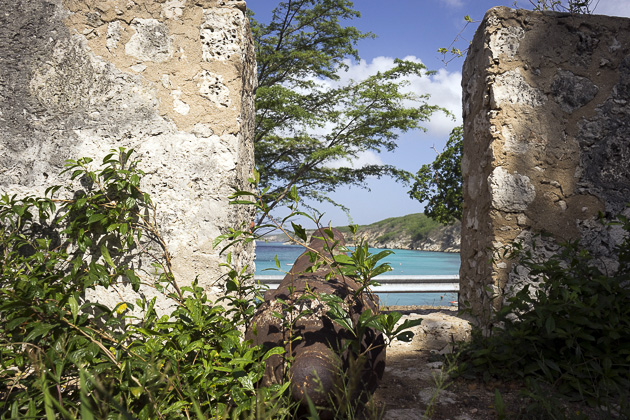 After visiting Boka Sami and the dilapidated Fort St. Michiel, we found a trail which led up the hill and along the cliffs to Vaersenbaai, home to Kokomo Beach. A short, mildly strenuous walk through the woods, followed by views over the Caribbean, and then cooling off in clear blue waters? Sigh, if only all our hikes were like this!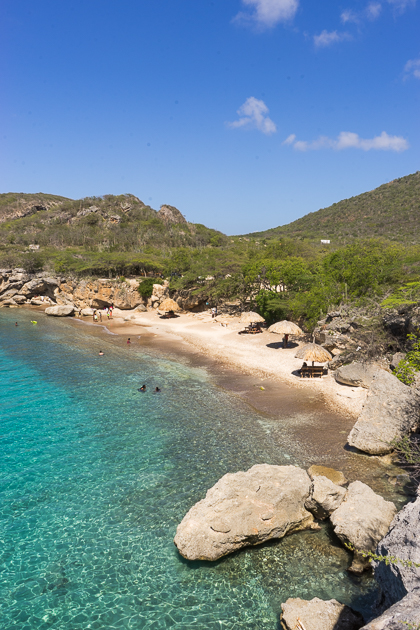 Crystal blue waters, soft white sand, a laid-back atmosphere in a gorgeous natural environment… you know, it feels like I've been using this description a lot, doesn't it? It's getting boring. Come on, Curaçao! Why don't you surprise us with an ugly beach?! Actually, on second thought, scratch that. Just keep the beauty coming and we'll try not to complain. Next up: Playa Jeremi.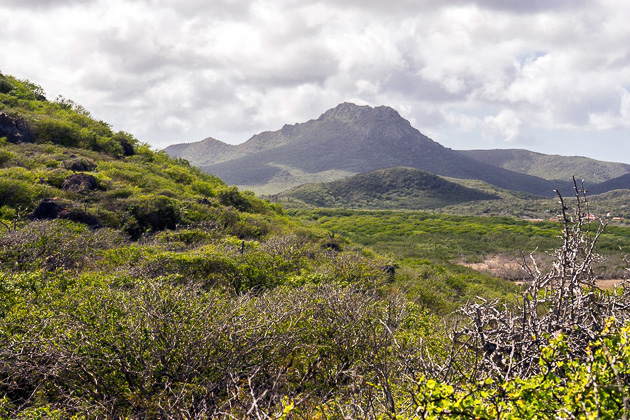 After having hiked to the top of Christoffelberg, we had enough time to continue exploring the park. A driving route recommended by the visitor's center brought us to a few interesting sights, including a remote beach, a dark cave, and ancient rock paintings made by the Arwak Indians.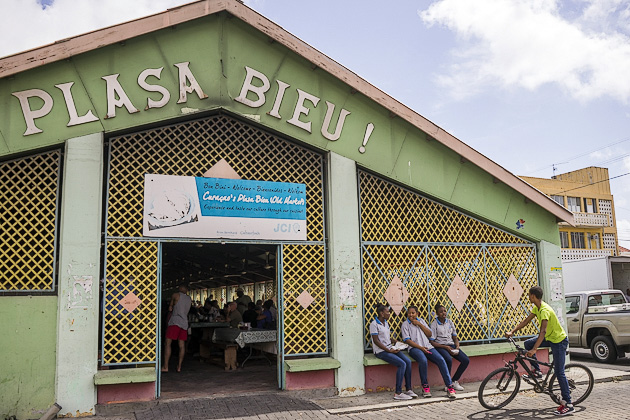 Plasa Bieu, or the "Old Market," borders the Waaigat harbor near the central post office and the Round Market. It looks like a small, rundown factory… and I suppose that's what it is. A little factory which has been manufacturing delicious, affordable Curaçaoan cuisine for decades. From the looks of things, I wouldn't be surprised to learn that nothing has changed in fifty years; not the stands, the pots, nor the people ladling out stew or frying up fish.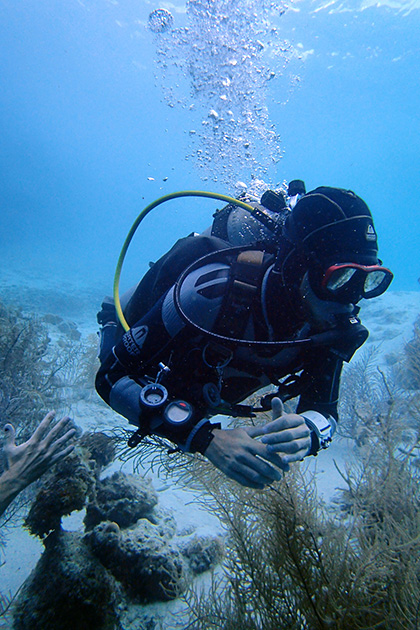 We had such a fun time diving with Scubacao, that we would have liked to get back into the water the very next day. However, Curaçao has a lot more to offer than scuba diving, so we forced ourselves to be patient. But after a month, we could wait no more. So we called up Anton and Marc, and were soon rumbling in Scubacao's truck toward Directorsbaai.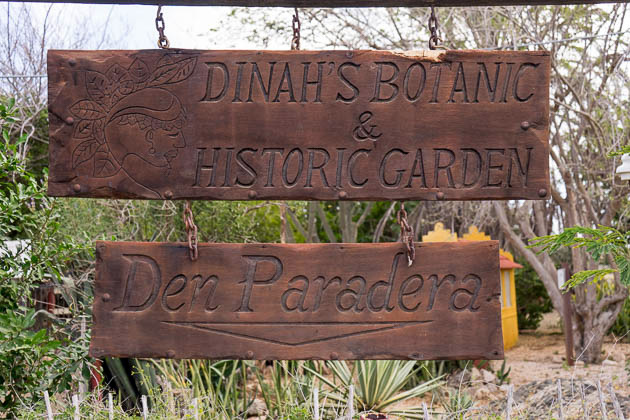 It used to be that everyone's grandmother knew which herb to apply to a wart, or how to prepare a tea that might soothe an upset stomach. But, in today's modern age, we all just run to the pharmacy. Curaçao's Dinah Veeris sees the dangers of forgetting the ways of natural healing, and has made it her mission to preserve them.