For 91 Days,
we called the tiny Caribbean nation of Curaçao home. Just off the coast of Venezuela, Curaçao is still a member of the Kingdom of the Netherlands. For us, it was a great unknown; a year before arriving, we had never even heard of Curaçao… but we would learn. Three months proved to be a perfect amount of time to explore the island nation. Whether you're planning your own journey to Curaçao, or are just interested in seeing what makes the island so special, our articles and photographs should help you out. Start
at the beginning
of our adventures, visit our
comprehensive index
to find something specific, or choose one of the articles selected at random, below: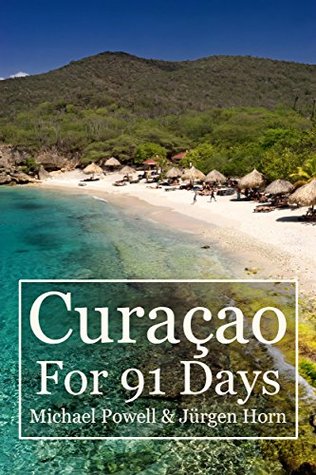 After three months spent living on the small Caribbean island of Curaçao, Jürgen and I came away with some unforgettable memories. We've now collected our experiences into an e-book, with all of our articles and over 200 full-color photographs.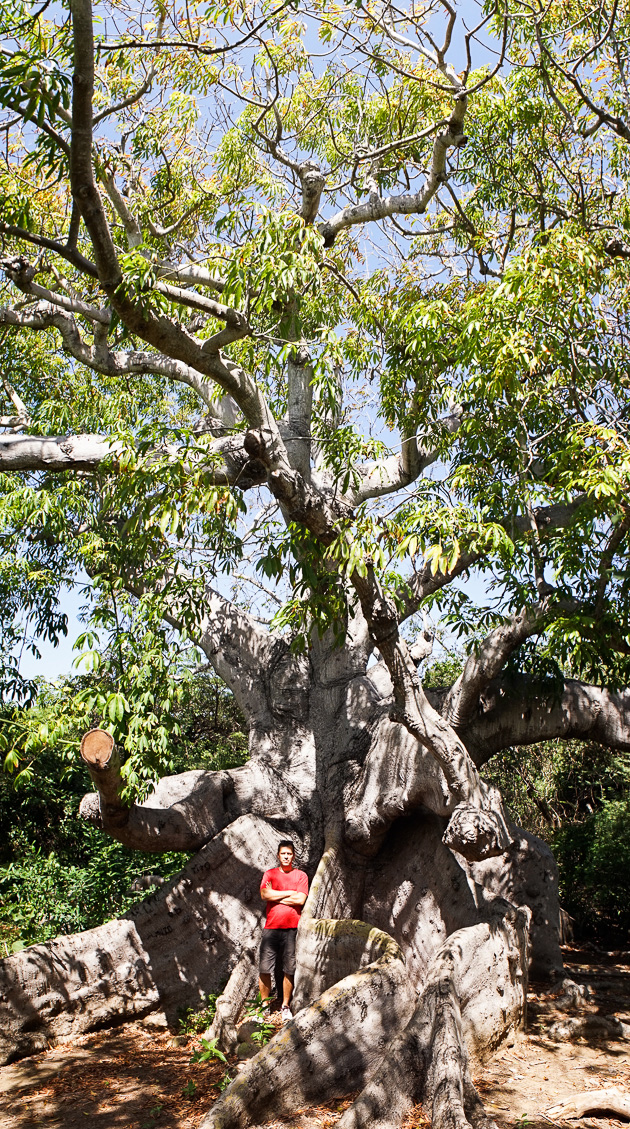 A small nature preserve near the town of Barber, Hofi Pastor is best known as the home of Curaçao's oldest tree. We spent an afternoon here, checking out the ancient kapok and exploring a couple short trails that snake through the park.
Carved out over the course of millennia into the region's limestone landscape, the Hato Caves are found next to Curaçao's international airport. In the past, these caves served as a shelter for the Arwak Indians and a hiding spot for runaway slaves, and are now a popular tourist attraction.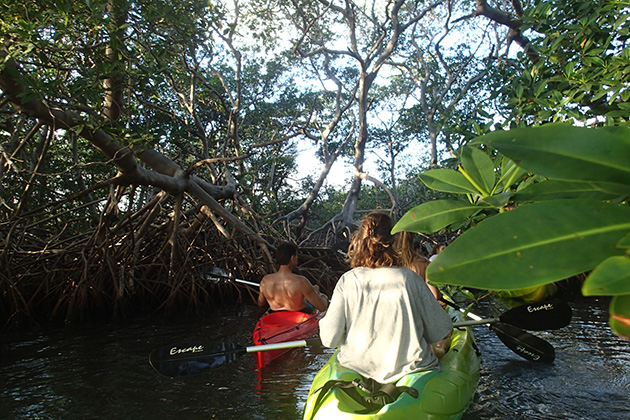 In the past century, Curaçao has seen a dramatic reduction in its mangrove forests, as valuable coastland has been gobbled up for development. It's not a problem unique to the island; mangroves around the world have come under similar attack. But with the help of Ryan De Jongh and the Carmabi Foundation, the plants are making a comeback on Curaçao.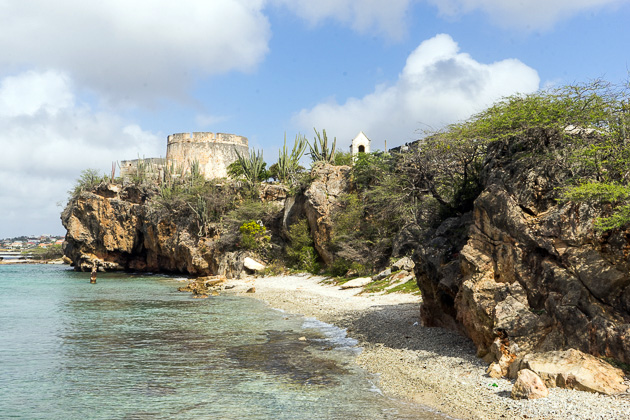 Built in 1705 on the small Caracasbaai Peninsula, Fort Beekenburg once protected the natural harbor of Spanish Waters from attacks by pirates and foreign nations. The fort has remained in excellent condition, and makes for a fun excursion.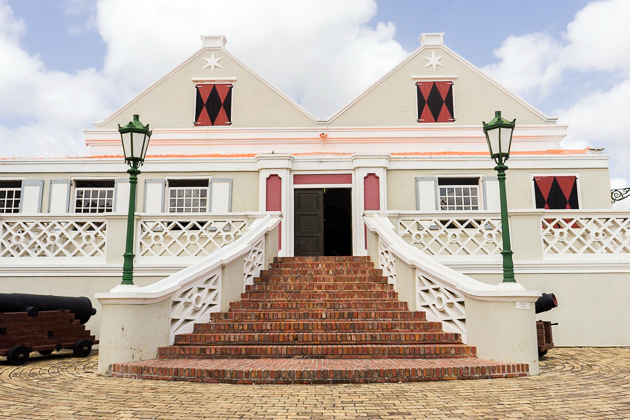 Found in the former military hospital, the Curaçao Museum opened its doors in 1948, making it the oldest museum on the island. Its exhibits include world-class works of art, and period furnishings that pay tribute to the opulent past of the island's richest days.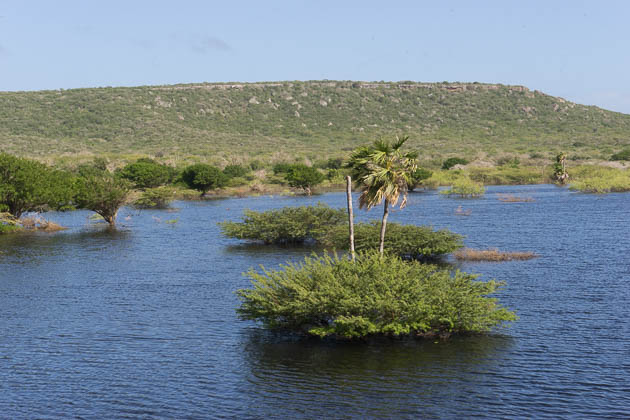 The inland region between Vaersenbaai and Grote Berg is known as Malpais, which can be translated as "The Badlands." Despite the rather uninviting name, we embarked on a hike through this undeveloped, uninhabited terrain, following the Biná and Jamanika trails, and ending with a swim at the secluded Boka Unico.