For 91 Days,
we called the tiny Caribbean nation of Curaçao home. Just off the coast of Venezuela, Curaçao is still a member of the Kingdom of the Netherlands. For us, it was a great unknown; a year before arriving, we had never even heard of Curaçao… but we would learn. Three months proved to be a perfect amount of time to explore the island nation. Whether you're planning your own journey to Curaçao, or are just interested in seeing what makes the island so special, our articles and photographs should help you out. Start
at the beginning
of our adventures, visit our
comprehensive index
to find something specific, or choose one of the articles selected at random, below: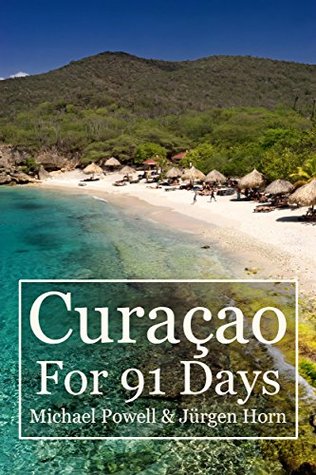 After three months spent living on the small Caribbean island of Curaçao, Jürgen and I came away with some unforgettable memories. We've now collected our experiences into an e-book, with all of our articles and over 200 full-color photographs.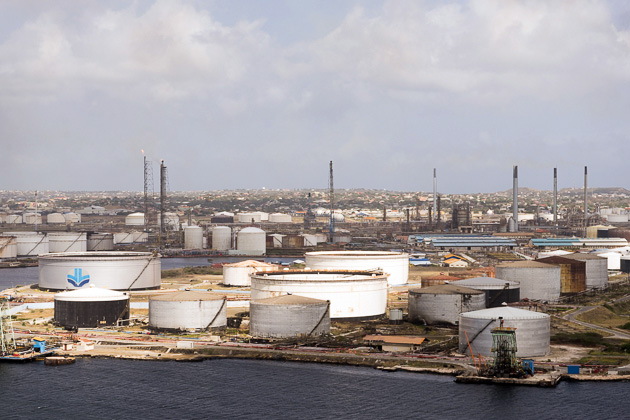 In the early 20th century, oil was discovered off the coast of Venezuela. And Curaçao was the perfect location for Royal Dutch Shell to capitalize on the new black gold, thanks to the Schottegat: a large natural harbor capable of handling massive barges and tankers. After the 1915 opening of the Isla Refinery, life on the island would never be the same.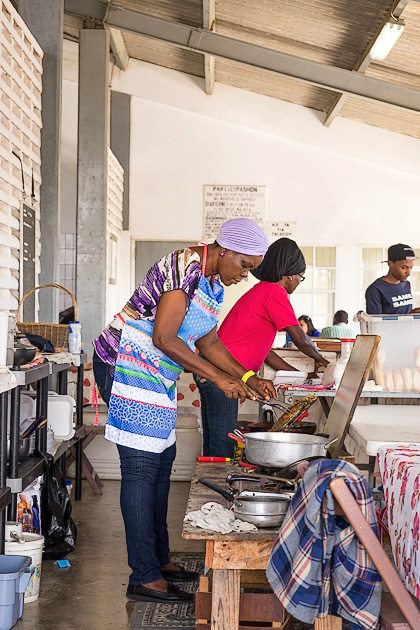 Every Sunday morning in the northern town of Barber, the market hall is converted into a food court where you can find every type of Curaçaoan specialty imaginable, from fish soup to stewed papaya, along with a wide variety of baked sweets and homemade drinks. Show up hungry, because you'll likely want to sample a little of everything.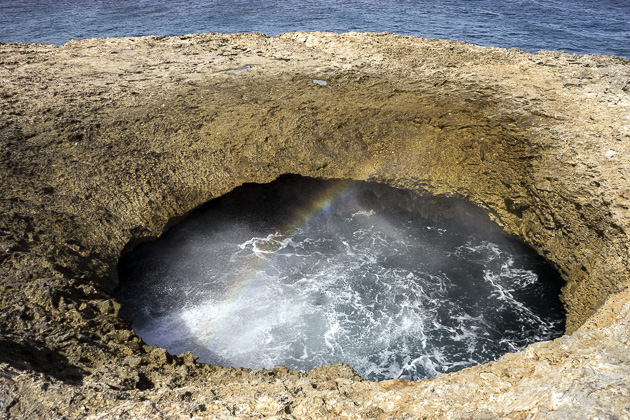 Watamula, at the northern tip of Curaçao, is a windblown wasteland of jagged volcanic rocks. It's not an area in which you'd want to spend a majority of your vacation, but it has a few geological features that are worth hunting down.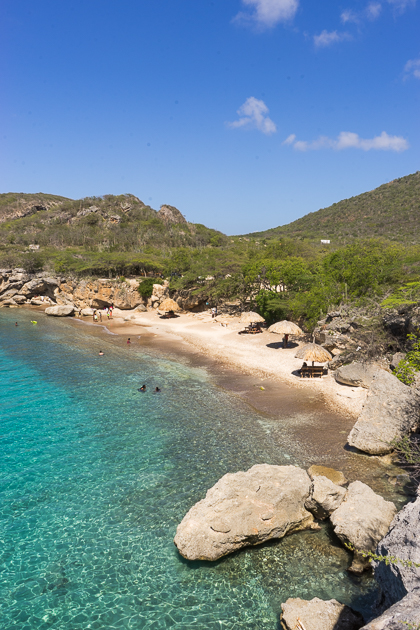 Crystal blue waters, soft white sand, a laid-back atmosphere in a gorgeous natural environment… you know, it feels like I've been using this description a lot, doesn't it? It's getting boring. Come on, Curaçao! Why don't you surprise us with an ugly beach?! Actually, on second thought, scratch that. Just keep the beauty coming and we'll try not to complain. Next up: Playa Jeremi.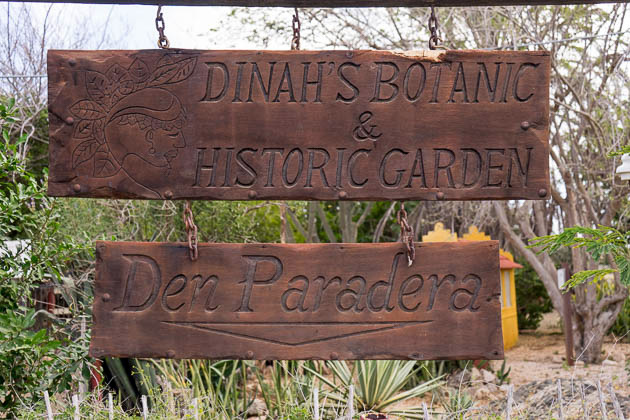 It used to be that everyone's grandmother knew which herb to apply to a wart, or how to prepare a tea that might soothe an upset stomach. But, in today's modern age, we all just run to the pharmacy. Curaçao's Dinah Veeris sees the dangers of forgetting the ways of natural healing, and has made it her mission to preserve them.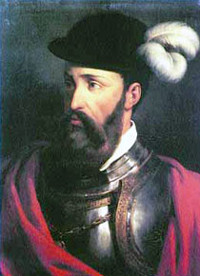 Little is known about life on Curaçao prior to the arrival of the Europeans in 1499. But since then, it's been a wild ride for the small Caribbean island. Here's a short rundown of the major happenings in the history of Curaçao.