The Curaçao Museum
Found in the former military hospital, the Curaçao Museum opened its doors in 1948, making it the oldest museum on the island. Its exhibits include world-class works of art, and period furnishings that pay tribute to the opulent past of the island's richest days.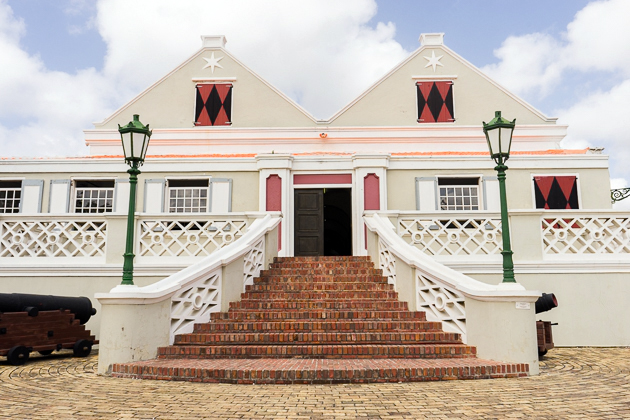 The museum's furniture is absolutely beautiful, with many pieces hand-carved from mahogany, including the island's oldest dining-room table, a phonograph and a grand master bed. But even better is the artwork. An entire room is dedicated to renowned Dutch artists such as Johannes Vermeer and Charley Toorop. You'll also find paintings by some of Curaçao's home-grown talent, including Charles Corsen, whose Black Madonna a minor controversy when it was painted in 1950. Also noteworthy is wall-sized map of the Caribbean, made of stained glass and created for the 1939 World Exhibition in New York.
One of the most interesting pieces in the museum is the carillon, a type of organ which uses bells instead of pipes. A series of levers and strings connect the instrument, found on the ground floor of the house, to 47 bells which can be seen outside on the roof. This is called the "Four Princesses Carillon"; the four biggest bells were named individually for each of the Dutch princesses, and the other 43 are named for Curaçaoan dignitaries.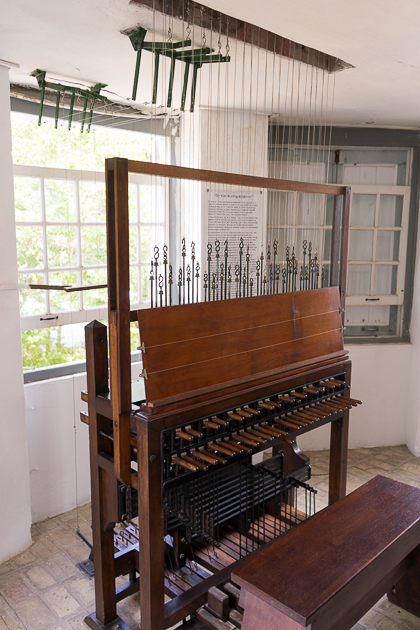 Also part of the museum is the Snip Haus, where you can see the nose and cockpit of the KLM Fokker F.XVIII which, in 1932, made the very first transatlantic journey between Holland and Curaçao. Known popularly as the Snip, the plane needed 55 hours for the crossing, but arrived in time for Christmas with sacks of letters and presents from relatives in the Netherlands. It was greeted euphorically by the people of the island, whose previous connections to Europe had been restricted to ship.
We enjoyed the Curaçao Museum; it looks larger and more daunting than it really is, and a visit doesn't require more than an hour. If you don't have a car, it's a little out of the way, about a twenty minute walk from Otrabanda's Brionplein, but worth the effort.
Location on our Map
The Curaçao Museum – Website
–Travel Insurance For your Trip To Curacao