Den Paradera of Dinah Veeris
It used to be that everyone's grandmother knew which herb to apply to a wart, or how to prepare a tea that might soothe an upset stomach. But, in today's modern age, we all just run to the pharmacy. Curaçao's Dinah Veeris sees the dangers of forgetting the ways of natural healing, and has made it her mission to preserve them.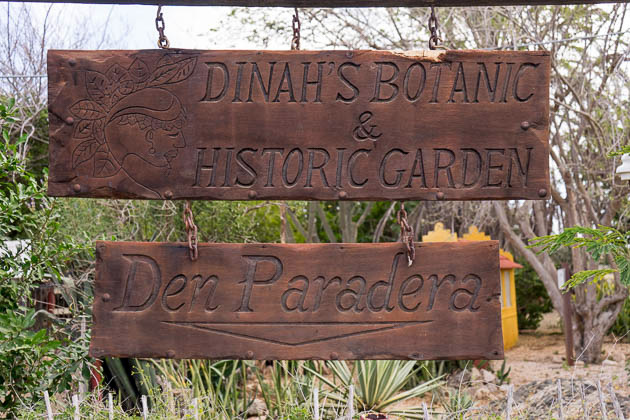 Den Paradera is Dinah's botanic garden, where she grows medicinal plants and herbs from around Curaçao and abroad. A physician herself, she has spent years working on the project, collecting much of the old knowledge that was in danger of vanishing. She's interviewed dozens of elderly Curaçaoans who still remember the old ways, and has visited countries around the world, from Indonesia to the USA, to learn more about natural healing.
Dinah's incredible garden contains more than 300 plants, trees and herbs. There's the Kadushi cacti, native to Curaçao, whose fruits are edible and reportedly good against hair loss; the Mata Piska tree, used to numb the gills of fish, and also effective as a remedy against lice; the strange Lòki Lòki tree with leaves which can be used to relieve headaches; and of course the Dividivi, which is the national tree of Curaçao… and useful against hemorrhoids. I have to say, I've never met a Curaçaoan with hemorrhoids (but then again, I've never asked.)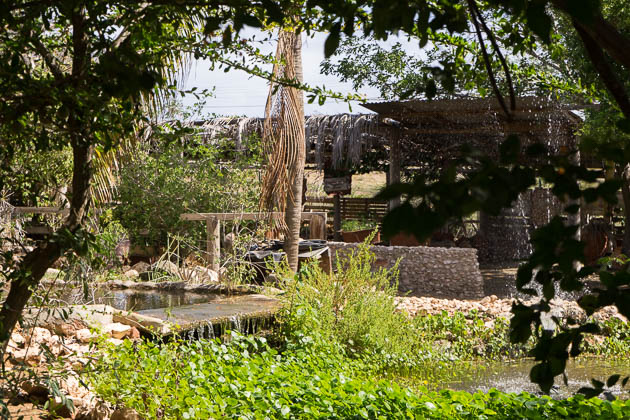 After finishing our loop around the garden, we went inside Dinah's workshop where she and her team create 100% natural creams, teas, shampoos and other remedies. We found Dinah at work, and spent some time talking with her; she's a warm person, and it's impossible not to recognize the importance of the work she's doing, or to be impressed with how she's doing it.
On a whim, I asked her what she'd do about rosacea, a skin condition I've recently developed, and which I've had difficulty finding any effective remedy for. She had an idea right away, and brought me a little jar of homemade lotion that combines aloe, calendula and chuchuguasa oils. And, no joke, it seems to help at least as well as the pricier creams which I've purchased from the pharmacies, and the fact that it's all-natural makes me feel better about it.
Den Paradera is a different kind of Curaçao experience, but one we can unreservedly recommend. If you are at all interested in plants and their oft-neglected healing properties, definitely make the effort to check out Dinah Veeris's incredible project.
Den Paradera of Dinah Veeris – Website