Landhuis Dokterstuin and the Kas di Pal'i Maishi
For a contrast between how the different social classes of colonial-era Curaçao lived, visit first the thatch-roofed Kas di Pal'i Maishi, and then head over to the nearby Landhuis Dokterstuin. Set high on a hill, and today home to a popular restaurant, this 18th century mansion is as grand as its neighbor is humble.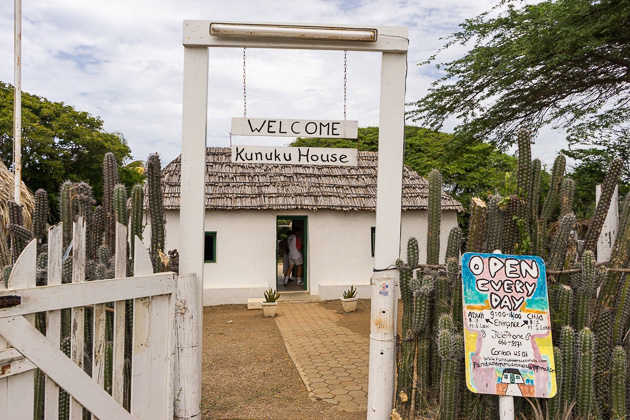 The Kas di Pal'i Maishi is a beautifully-preserved adobe house, of the type which used to be found all across Curaçao. These "kunuku houses" were typical dwellings for the island's inhabitants, and although they've mostly been replaced by modern homes, they can still occasionally be seen. There's nothing fancy to them, but their cool white walls and open windows are perfectly designed to deal with the island's heat.
Today, the Kas di Pal'i Maisha is a museum dedicated to the bygone way-of-life of the kunuku house, containing some tools and artifacts from the olden days. The exhibits aren't terribly engaging, but the house itself is interesting, and it's worth the small entrance fee to get inside it.
Perhaps the family who lived in this house worked at the nearby Landhuis Dokterstuin. This plantation house dates from the 18th century and, like most of Curaçao's landhuizen, sits proudly atop a hill, with a view over the surrounding countryside.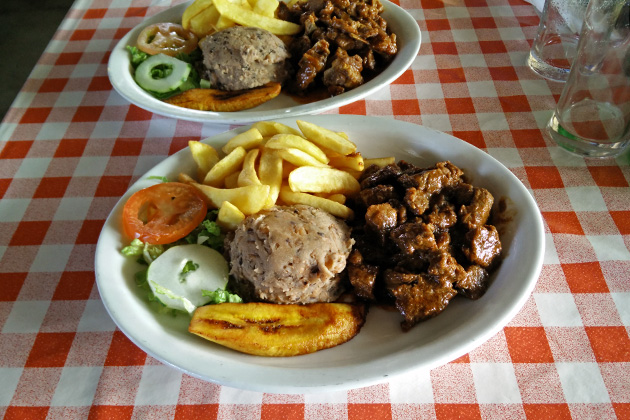 We visited on a Sunday around lunchtime, and almost didn't find a place to park. But the people streaming into the plantation house weren't there to admire its architecture or the elegance of its interior furnishings. They were hungry. Today, the Landhuis Dokterstuin is the home of Komedor Krioyo, one of the island's best-loved restaurants.
It took a long time for us to get a table, and even longer before our meals arrived, but the wait was worth it. The food was excellent; I had goat meat with tutu, a sweetened mix of cornmeal and black-eyed peas, while Jürgen had stewed beef. But the true highlight of Komedor Krioyo was its rollicking atmosphere. Every table in the large dining hall was occupied by another huge family, and it was the best kind of friendly, fun chaos.
Locations on our Map: Kas di Pal'i Maisha | Landhuis Dokterstuin (Komedor Krioyo)