For 91 Days,
we called the tiny Caribbean nation of Curaçao home. Just off the coast of Venezuela, Curaçao is still a member of the Kingdom of the Netherlands. For us, it was a great unknown; a year before arriving, we had never even heard of Curaçao… but we would learn. Three months proved to be a perfect amount of time to explore the island nation. Whether you're planning your own journey to Curaçao, or are just interested in seeing what makes the island so special, our articles and photographs should help you out. Start
at the beginning
of our adventures, visit our
comprehensive index
to find something specific, or choose one of the articles selected at random, below: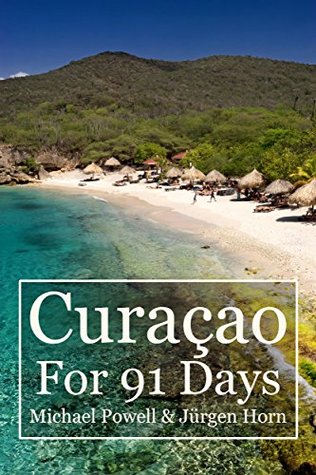 After three months spent living on the small Caribbean island of Curaçao, Jürgen and I came away with some unforgettable memories. We've now collected our experiences into an e-book, with all of our articles and over 200 full-color photographs.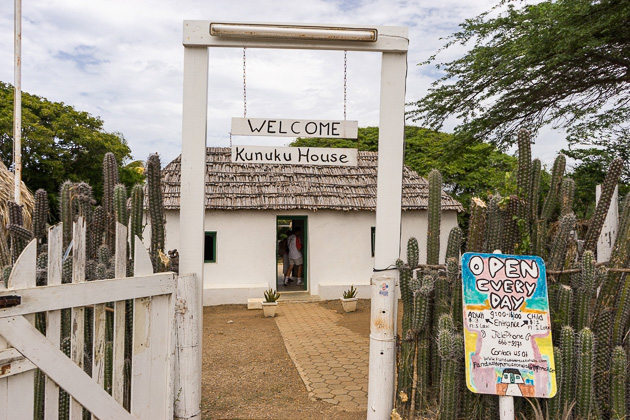 For a contrast between how the different social classes of colonial-era Curaçao lived, visit first the thatch-roofed Kas di Pal'i Maishi, and then head over to the nearby Landhuis Dokterstuin. Set high on a hill, and today home to a popular restaurant, this 18th century mansion is as grand as its neighbor is humble.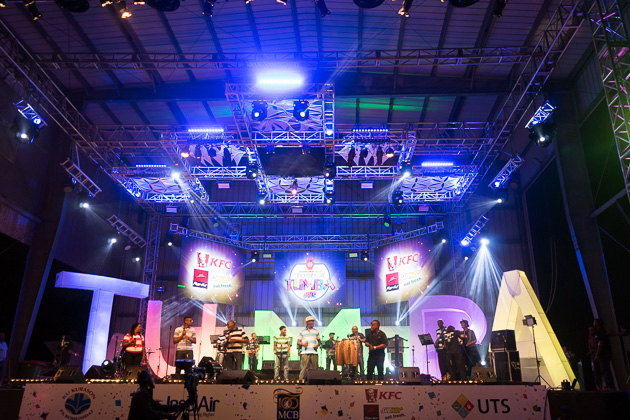 The first major act of Curaçao's Carnival celebrations is the Tumba Festival, held every year in late January. This is a week-long competition to choose the official song of Carnival, during which dozens of songs battle it out to be the top jam, all performed live in front of a big crowd.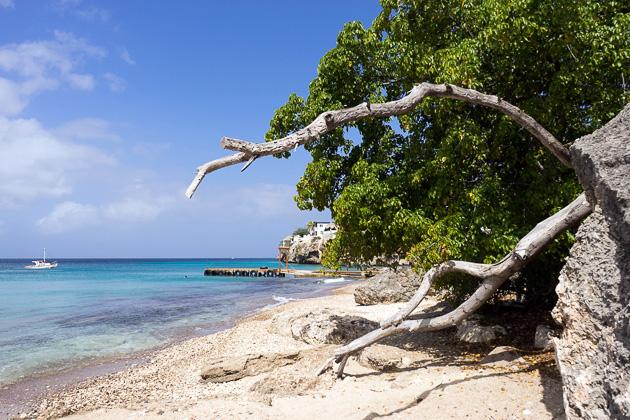 Playa Piskado's name translates to "Fisherman's Beach," which is an apt description. Locals keep their tiny boats anchored just off-shore, here, and bring their daily catch to the small dock. But it's not just fishermen that you're likely to see at Playa Piskado; this is also a favorite haunt for Curaçao's sea turtles.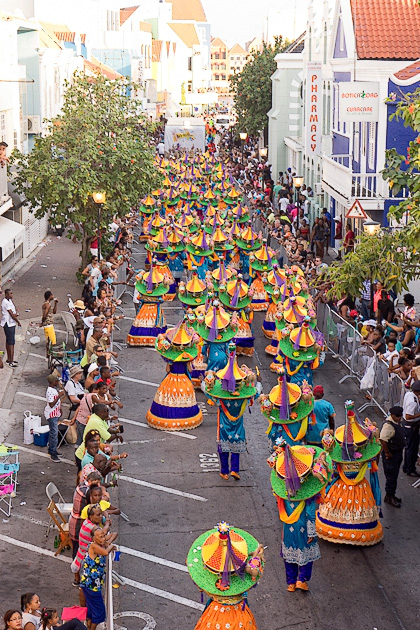 Events related to Curaçao's Carnival, such as the Tumba and the Horse Parade, had been taking place throughout the months of January and February. And they were all leading up to the Grand Parade: a long procession of music, costumes, drinking and dancing, and a celebration of pure joy.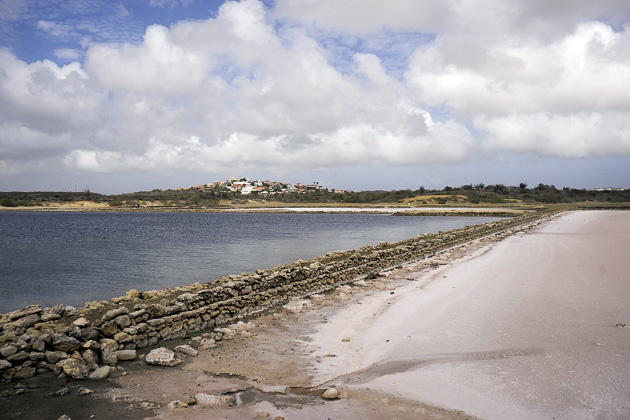 The plantations of colonial-era Curaçao had it rough, because the island's arid ground makes it difficult to grow produce or raise livestock. How exactly were the unlucky Dutch landowners going to earn the fabulous fortunes for which they'd come to the New World? Many turned their eyes to something which Curaçao has in abundance: seawater. Or rather, the salt inside of the seawater.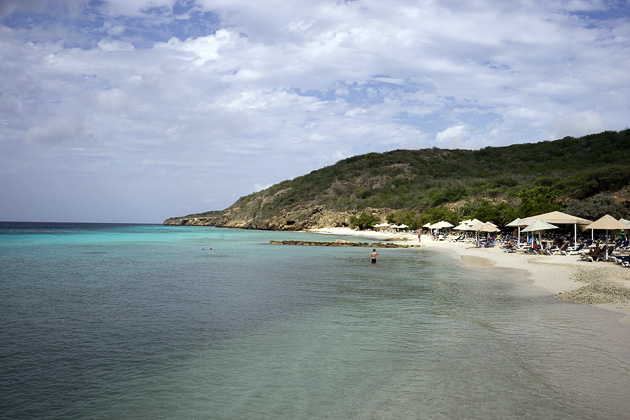 After scratching wounds into our arms and legs during a prickly hike that started at the parking lot of Playa Porto Mari, we returned eagerly to the beach. Soft white sand, cool blue water, and incredible reefs for snorkeling… if this were always the reward, I would go hiking every day.