For 91 Days,
we called the tiny Caribbean nation of Curaçao home. Just off the coast of Venezuela, Curaçao is still a member of the Kingdom of the Netherlands. For us, it was a great unknown; a year before arriving, we had never even heard of Curaçao… but we would learn. Three months proved to be a perfect amount of time to explore the island nation. Whether you're planning your own journey to Curaçao, or are just interested in seeing what makes the island so special, our articles and photographs should help you out. Start
at the beginning
of our adventures, visit our
comprehensive index
to find something specific, or choose one of the articles selected at random, below: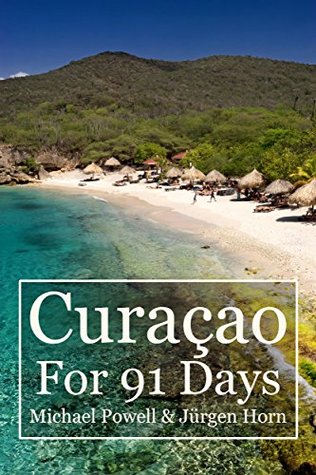 After three months spent living on the small Caribbean island of Curaçao, Jürgen and I came away with some unforgettable memories. We've now collected our experiences into an e-book, with all of our articles and over 200 full-color photographs.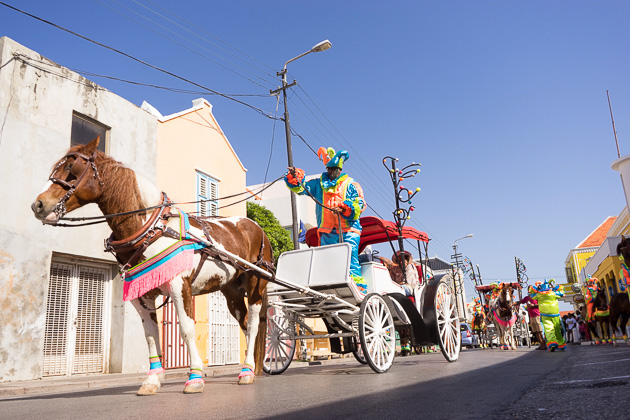 After the Tumba Festival comes to a close, the next event on Curaçao's crowded Carnival calendar is the Horse Parade, which takes place along Breedestraat in Otrobanda. Is there a better way to spend a Sunday afternoon, than watching harlequin-costumed men and women ride horses? Well, of course there is… but this will do in a pinch.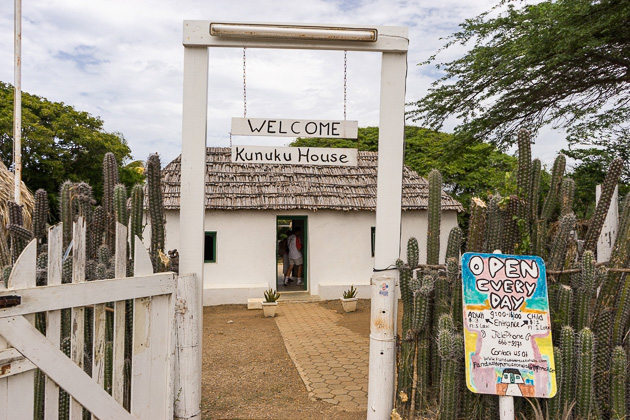 For a contrast between how the different social classes of colonial-era Curaçao lived, visit first the thatch-roofed Kas di Pal'i Maishi, and then head over to the nearby Landhuis Dokterstuin. Set high on a hill, and today home to a popular restaurant, this 18th century mansion is as grand as its neighbor is humble.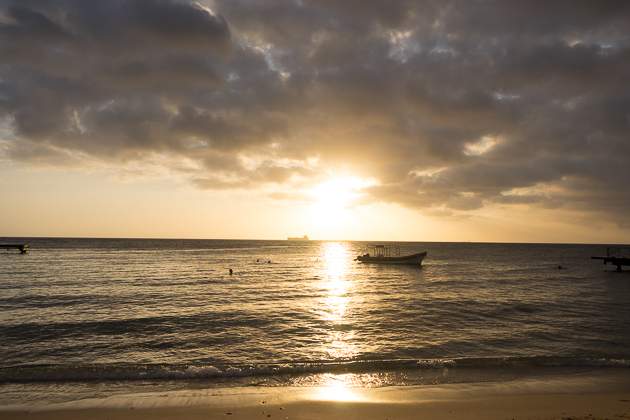 Mambo Beach is the exactly kind of place which Jürgen and I normally avoid. Not only is it over-developed and crowded, it's also attached to a shopping complex. But Mambo Beach isn't necessarily just for tourists; Curaçaoans come here in droves, especially for the Sunday evening happy hour specials.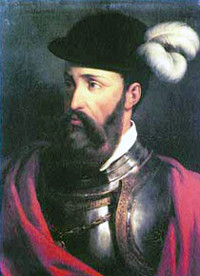 Little is known about life on Curaçao prior to the arrival of the Europeans in 1499. But since then, it's been a wild ride for the small Caribbean island. Here's a short rundown of the major happenings in the history of Curaçao.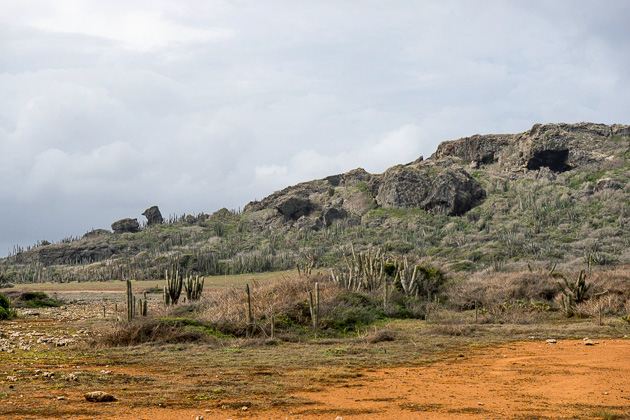 After parking our car at Landhuis Ascencion, we embarked on a hike which would bring us through some wildly diverse nature, including forests, cactus fields, and towering granite outcrops. But the highlight came at Boka Ascencion, where we stood atop a small cliff and watched turtles swimming in the sea below us.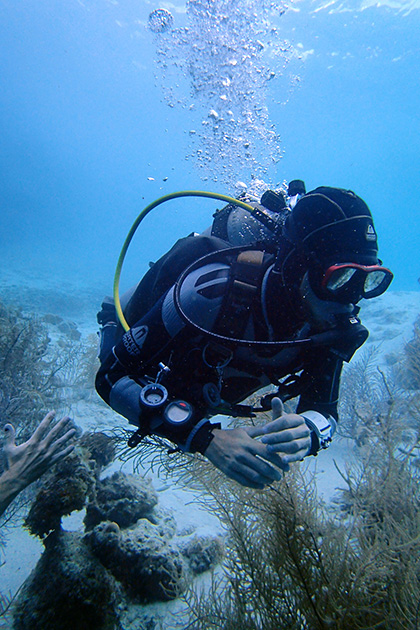 We had such a fun time diving with Scubacao, that we would have liked to get back into the water the very next day. However, Curaçao has a lot more to offer than scuba diving, so we forced ourselves to be patient. But after a month, we could wait no more. So we called up Anton and Marc, and were soon rumbling in Scubacao's truck toward Directorsbaai.