The Beaches of San Juan
Four beaches can be accessed from a single entry point near the northern town of Soto. At the former Landhuis of San Juan, you'll be asked to pay a small entry fee before continuing along a set of dirt paths that lead to the sea. It's up to you which path you take.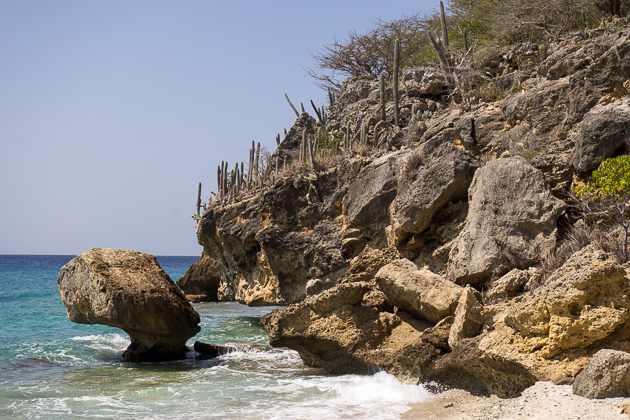 Each of San Juan's four beaches are beautiful, and you might find yourself tempted to spend time at all of them. Working from north to south, the first you come across is Playa Chiki. The track which leads down to the beach is extremely rough, so we parked at the top of the hill and walked down, certain that our rental car wouldn't be able to return back up this steep, uneven path of loose gravel.
The beach was gorgeous, and as small as we had reason to suspect ("chiki" is Papiamento for "small"). There were a few people here, including an enterprising couple who'd set up a hammock between two trees. Although we were sorely tempted to get into the water, we returned to the car and continued on our journey… this was going to be a long day, and we didn't want to lose too much time at the first beach.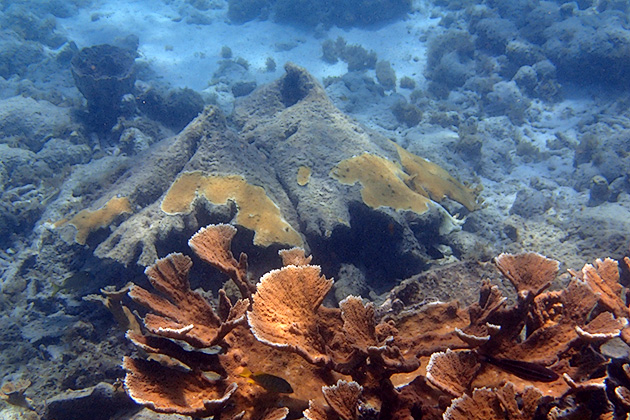 Playa Manzaliña was next. This is probably the most well-known of San Juan's beaches, and for good reason: it's large, quiet and stunning. Here, we were unable to resist the water's siren call, and spent a long time swimming, snorkeling and laying out.
While in the water, we were able to see over to the next beach, Playa Shon Mosa, and could have easily swum over. This one is smaller than Manzaliña, but with finer sand and fewer visitors. But after lazing about Manzaliña for a couple hours, the day was getting late, so we decided to skip Shon Mosa and continue to beach number four.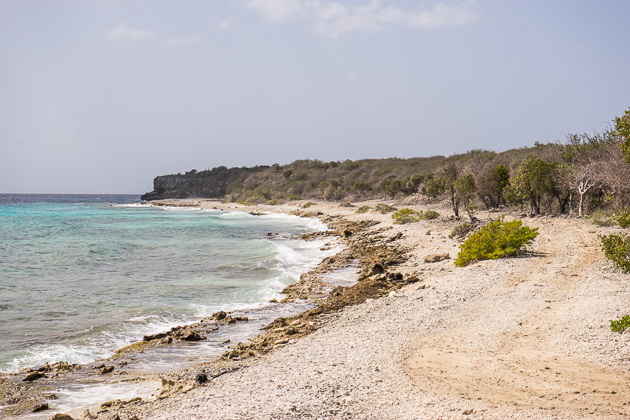 Playa Largu, or "Long Beach," is the southernmost of San Juan's beaches, and also the one at which you're least likely to spend the day. Not that it isn't nice; it is. But the beach is made up mostly of dead coral, and there is precious little shade to be found. That said, there is at least one good reason to check out Playa Largu: the snorkeling is fantastic, with huge forests of Elkhorn Coral just off the coast, excellent visibility and hundreds of fish to be found.
Locations on our Map: Landhuis San Juan | Playa Chiki | Playa Manzaliña | Playa Shon Mosa | Playa Largu
–Our Underwater Camera We Used For This Video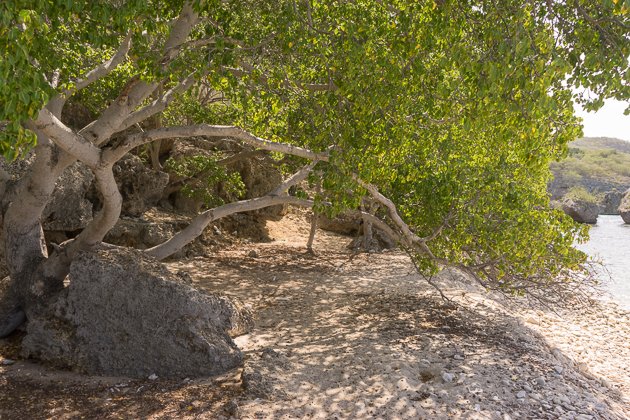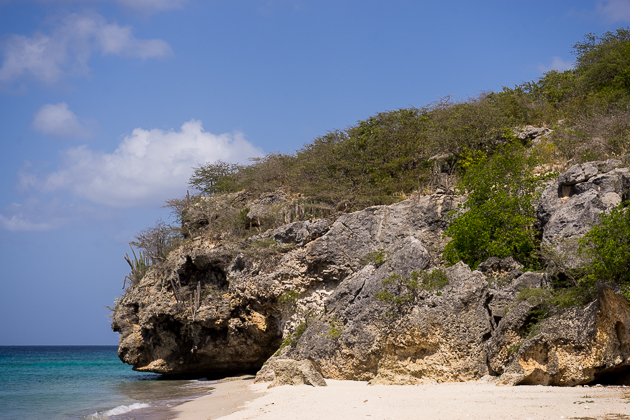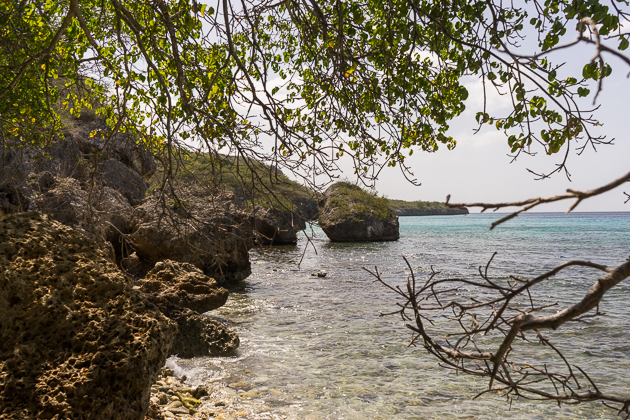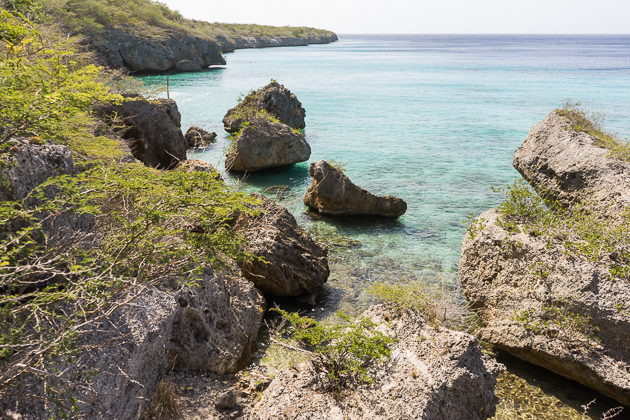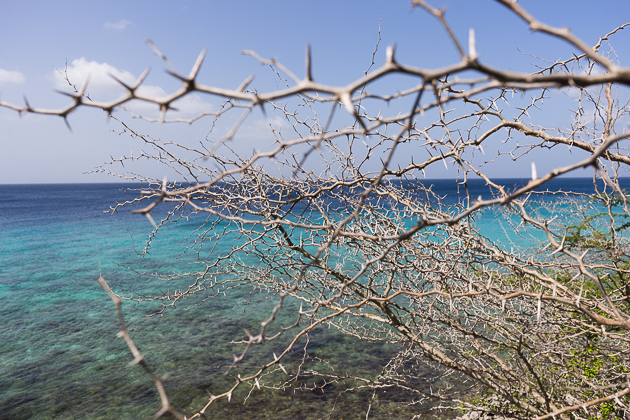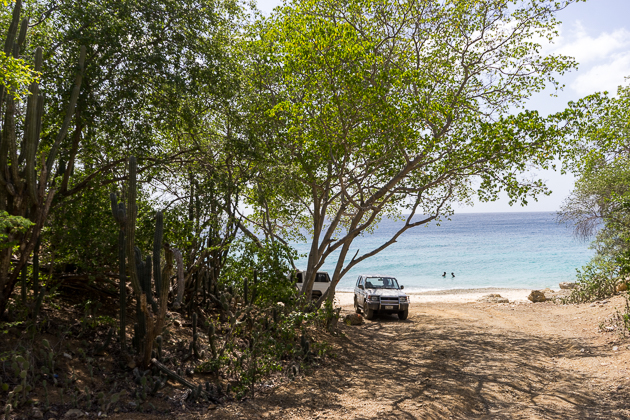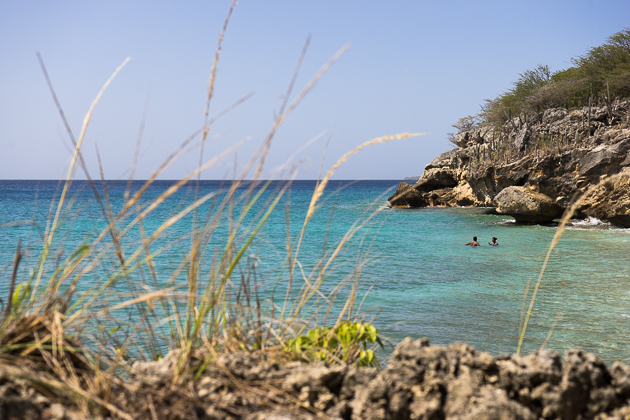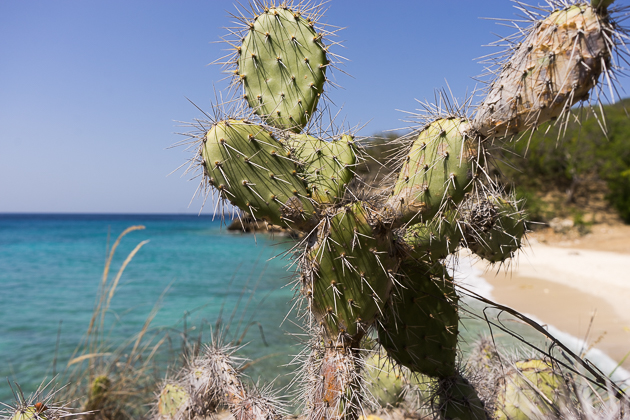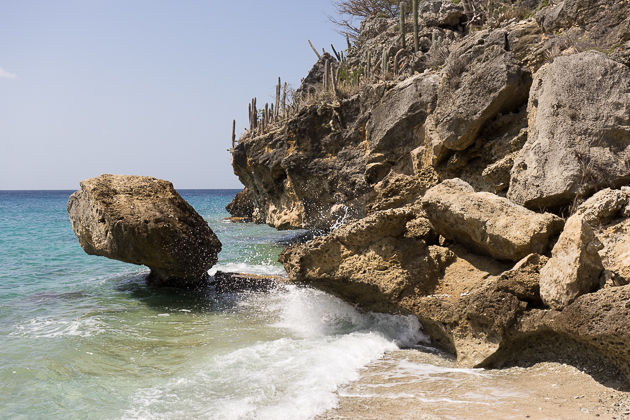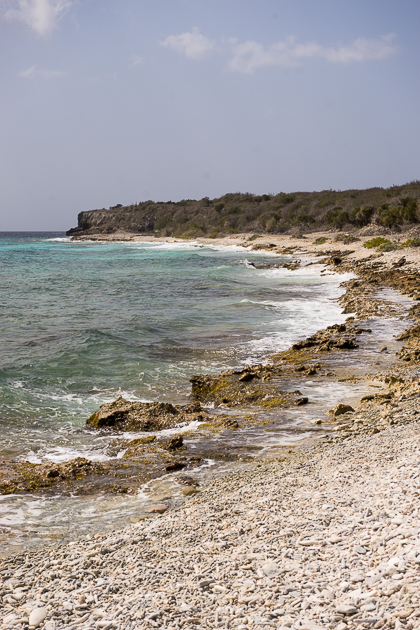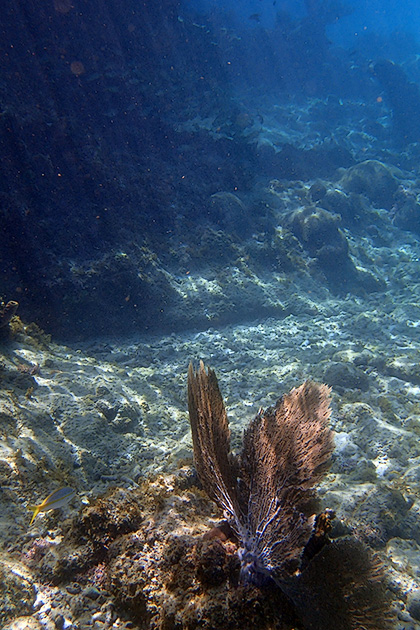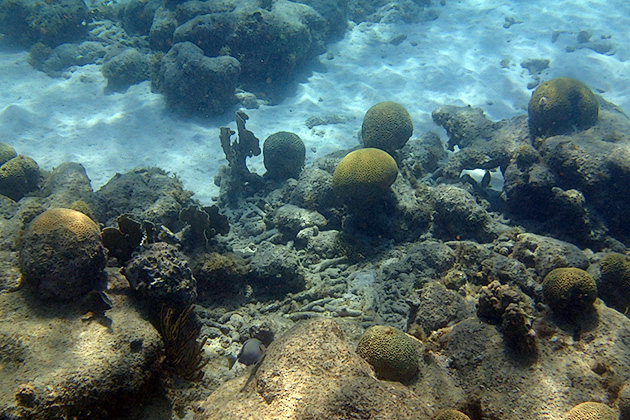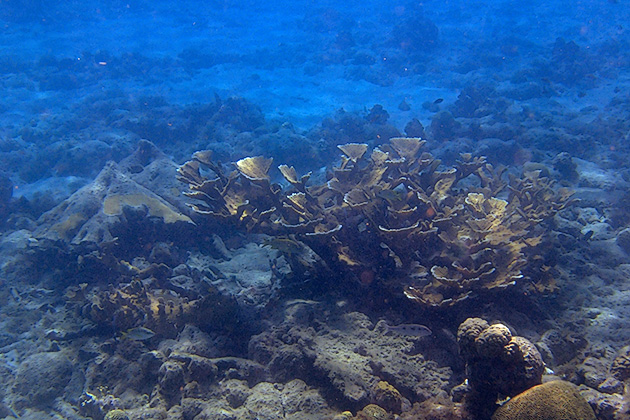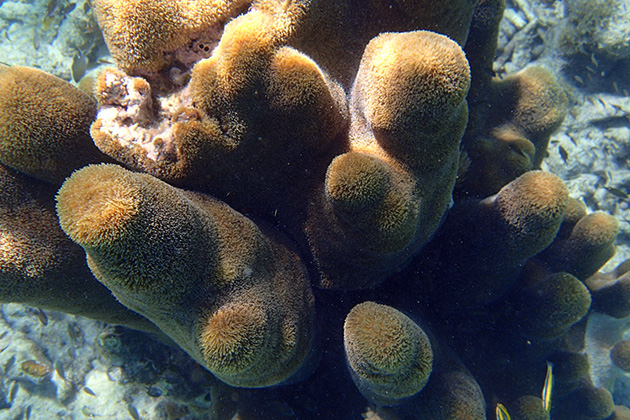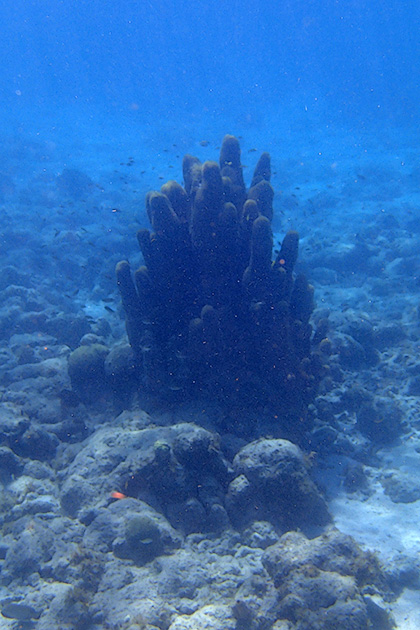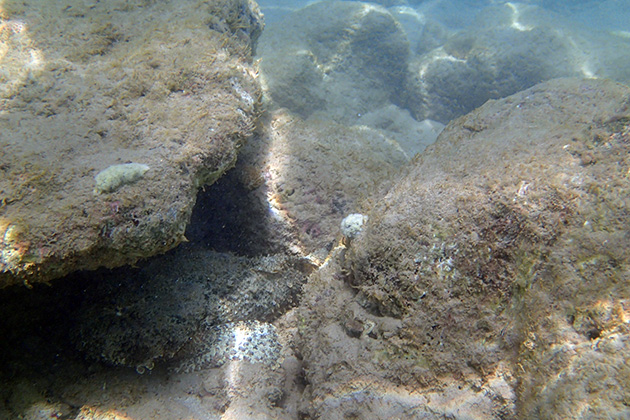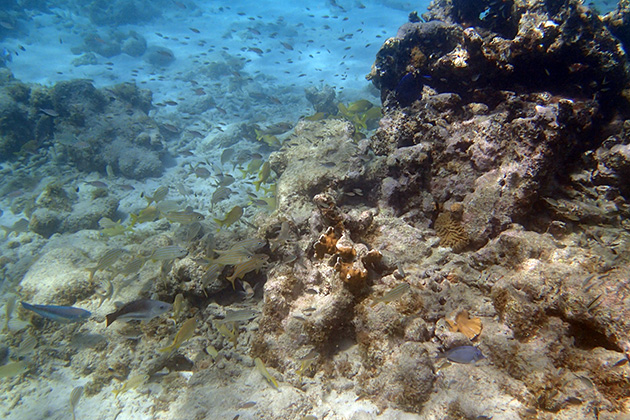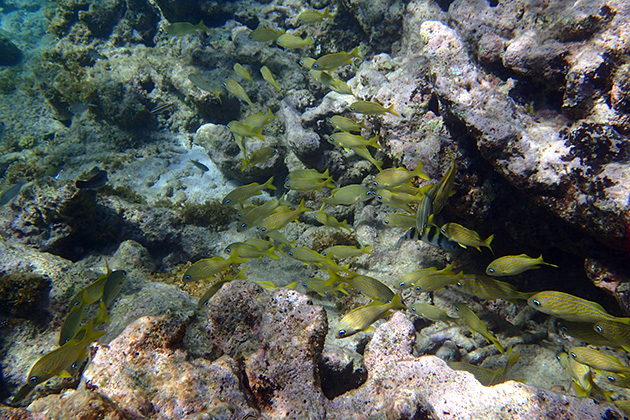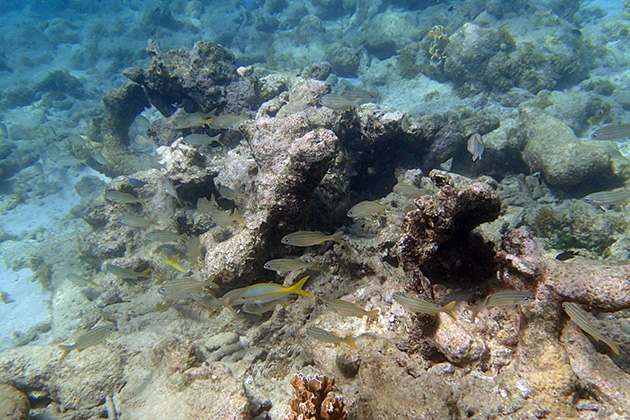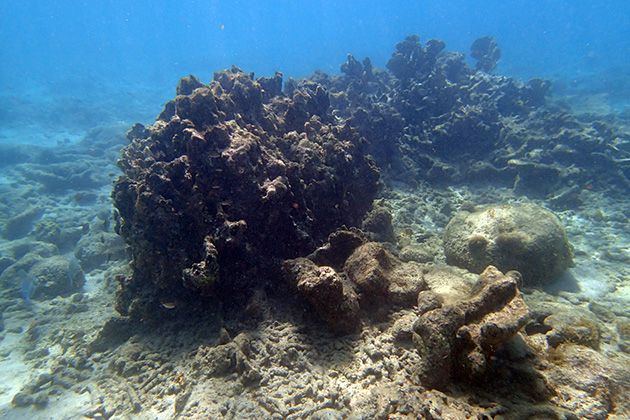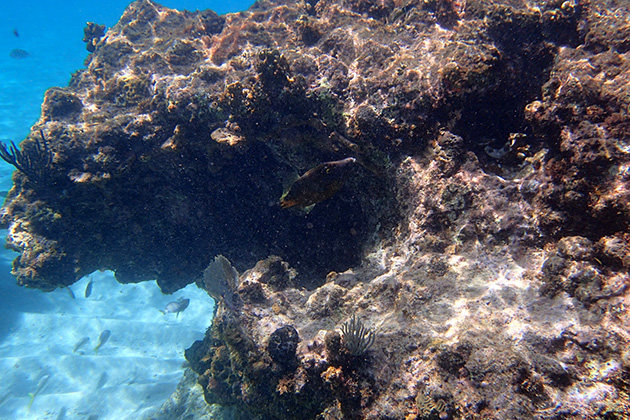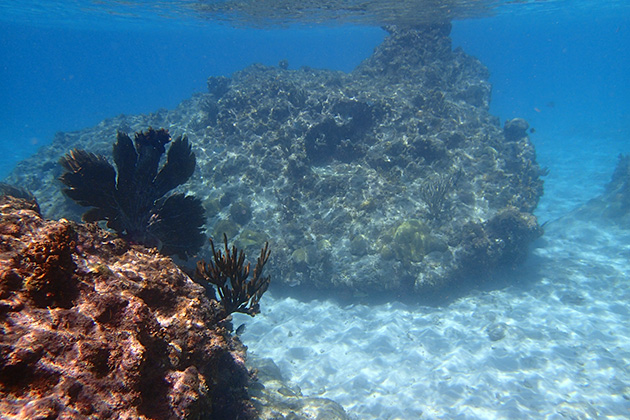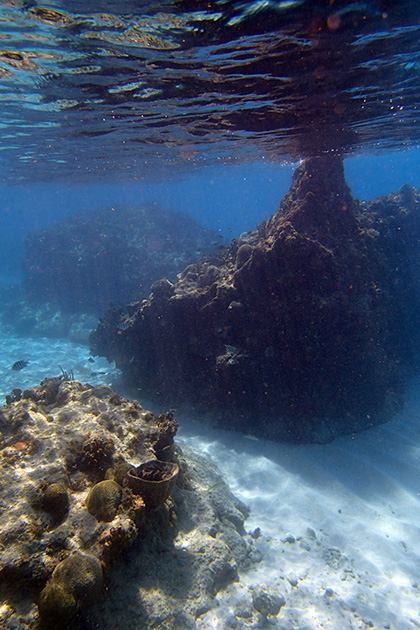 Snorkeling at Playa Largu