The Sea Turtles of Playa Piskado
Playa Piskado's name translates to "Fisherman's Beach," which is an apt description. Locals keep their tiny boats anchored just off-shore, here, and bring their daily catch to the small dock. But it's not just fishermen that you're likely to see at Playa Piskado; this is also a favorite haunt for Curaçao's sea turtles.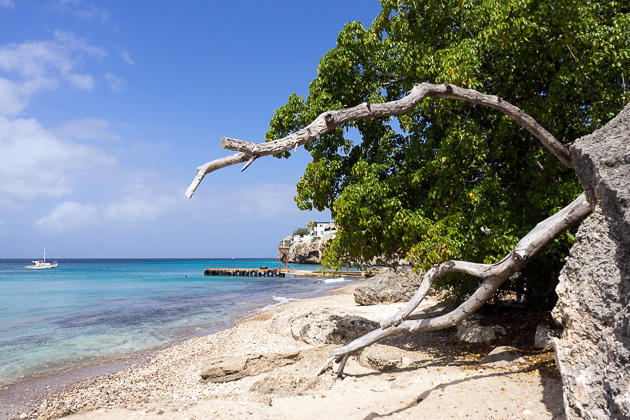 I had been excited to see Playa Piskado's turtles, and on arriving to the beach, ran straight into the water without bothering to ask Jürgen if he wanted to join me. I swam around for twenty minutes, but returned to our towels in failure. "No turtles here," I huffed. "Stupid waste of time."
Jürgen decided to give it a shot, anyway. Naturally, he came back with news that he had seen five turtles, and was just so delighted with himself. "Lying jerk." It was a stupid accusation, of course, because Jürgen takes pictures of everything and had plenty of proof on his camera. And while showing me the snapshots, his stupid grin just got bigger and bigger.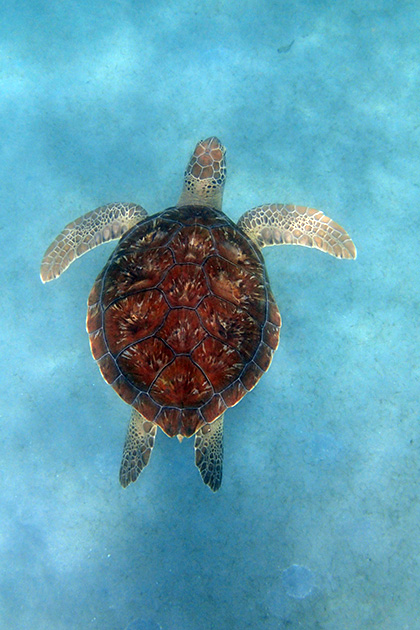 I stomped back into the water, and this time I did see some turtles. I have no idea how I missed them the first time; it must have been bad luck, because they're big and not at all skittish around humans. They won't swim away from you and there's no way you can overlook them. I floated for awhile above one turtle, watching him glide peacefully around, and felt my anger swiftly evaporating. Turtle-watching is a great sedative.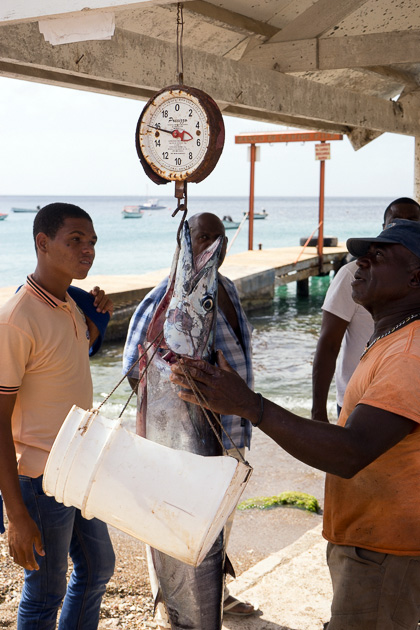 As I was coming out of the water, I saw that Jürgen had joined a crowd on the pier. A fisherman had just returned with a large tuna, and was showing it off. A group of guys took it from the boat, laid it on a small concrete table and began to cut it up, selling the fillets directly to the people who had gathered.
We loved Playa Piskado, as much for the turtles as for the exposure to local island life. There are a few palapas for shade, and the sand is nice to lay on. There aren't a lot of services here, no lounge chairs or snack bars, but it's an entertaining place to spend a few hours.
–Selection Of Different Snorkel Sets