For 91 Days,
we called the tiny Caribbean nation of Curaçao home. Just off the coast of Venezuela, Curaçao is still a member of the Kingdom of the Netherlands. For us, it was a great unknown; a year before arriving, we had never even heard of Curaçao… but we would learn. Three months proved to be a perfect amount of time to explore the island nation. Whether you're planning your own journey to Curaçao, or are just interested in seeing what makes the island so special, our articles and photographs should help you out. Start
at the beginning
of our adventures, visit our
comprehensive index
to find something specific, or choose one of the articles selected at random, below: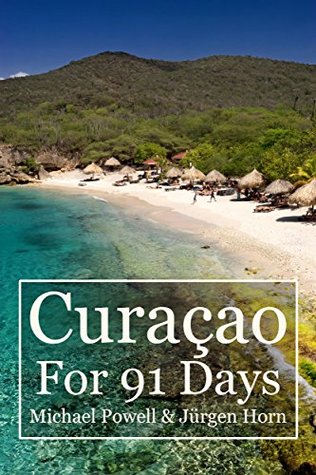 After three months spent living on the small Caribbean island of Curaçao, Jürgen and I came away with some unforgettable memories. We've now collected our experiences into an e-book, with all of our articles and over 200 full-color photographs.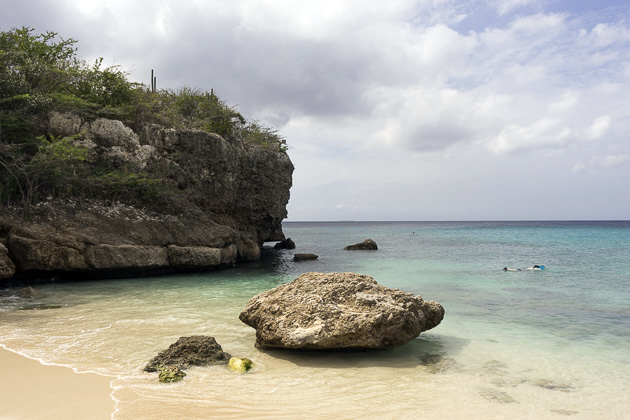 Once you drive past Sint Willibrodrus, you'll arrive at Daaibooi Beach. Although it's privately-owned, Daaibooi has remained free to the public, and boasts a natural, uncommercial vibe. The moment we sat down on the sand, we realized that we had fallen in love with yet another beach on Curaçao.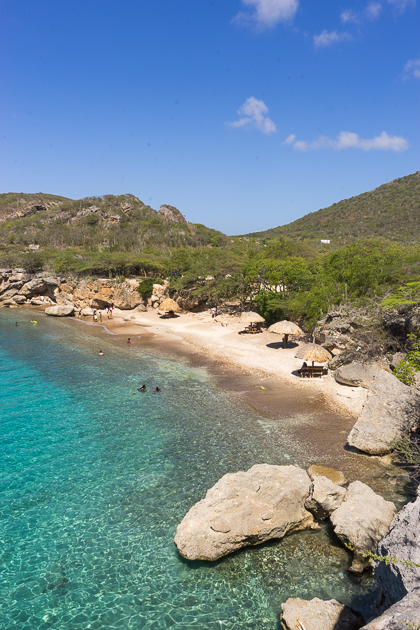 Crystal blue waters, soft white sand, a laid-back atmosphere in a gorgeous natural environment… you know, it feels like I've been using this description a lot, doesn't it? It's getting boring. Come on, Curaçao! Why don't you surprise us with an ugly beach?! Actually, on second thought, scratch that. Just keep the beauty coming and we'll try not to complain. Next up: Playa Jeremi.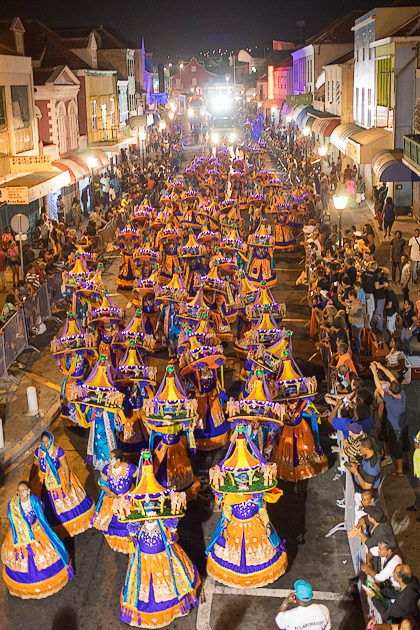 I don't know where these guys get the energy from. Just two days after completing the Grand Parade, an alcohol- and Tumba-fueled procession which lasts over nine hours, they're back out on the streets dancing and partying for Carnival's Grand Farewell Parade. I was nearly unable to endure it, myself, and that was as a spectator!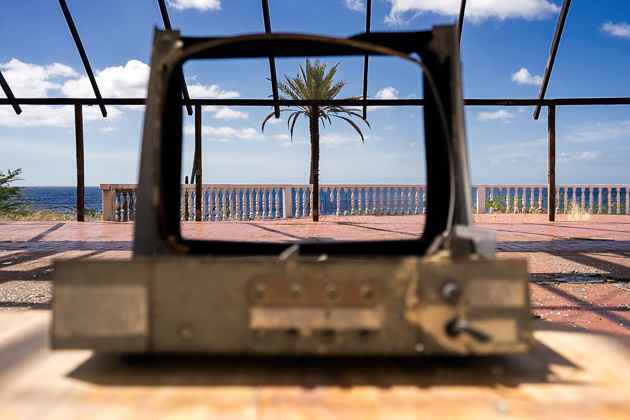 Just past the Landhuis Santa Martha, near the town of Soto, is a hilly, forested patch of Curaçao which hasn't yet been developed. More accurately, I should say that it's no longer developed. We followed the road until reaching its end at Sunset Waters, a former resort which has been abandoned for years.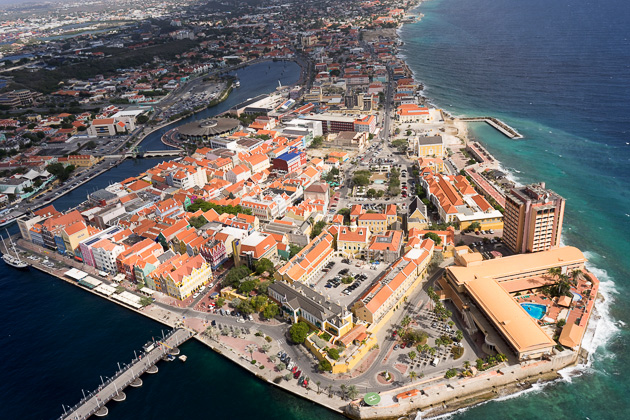 We've been up in a Cessna, floated in a hot-air balloon, and even tried out paragliding, but neither Jürgen nor I had ever been in a helicopter. With colorful towns and diverse nature packed into a small area and framed by clear Caribbean waters, Curaçao is a perfect candidate for a helicopter tour. So we were thrilled when Blue Skies invited us on a trip around the island's eastern coast.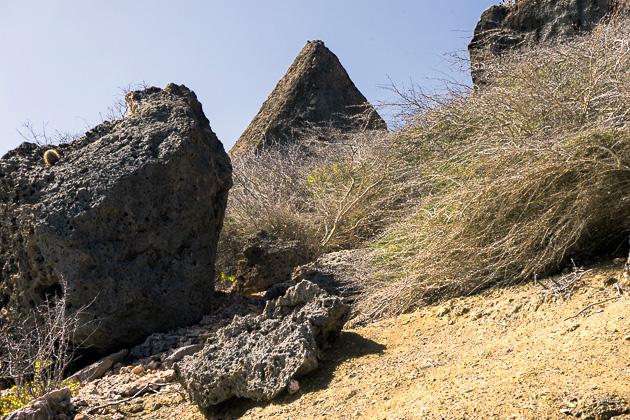 The region north of Saint Joris Bay goes by the intriguing name of Koraal Tabak. "Tobacco Coral"? What could that mean? It was a mystery, and so when we learned about a hike in the area, we had to check it out. Spoiler: there was no tobacco.