For 91 Days,
we called the tiny Caribbean nation of Curaçao home. Just off the coast of Venezuela, Curaçao is still a member of the Kingdom of the Netherlands. For us, it was a great unknown; a year before arriving, we had never even heard of Curaçao… but we would learn. Three months proved to be a perfect amount of time to explore the island nation. Whether you're planning your own journey to Curaçao, or are just interested in seeing what makes the island so special, our articles and photographs should help you out. Start
at the beginning
of our adventures, visit our
comprehensive index
to find something specific, or choose one of the articles selected at random, below: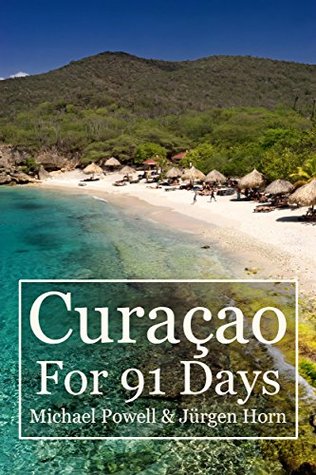 After three months spent living on the small Caribbean island of Curaçao, Jürgen and I came away with some unforgettable memories. We've now collected our experiences into an e-book, with all of our articles and over 200 full-color photographs.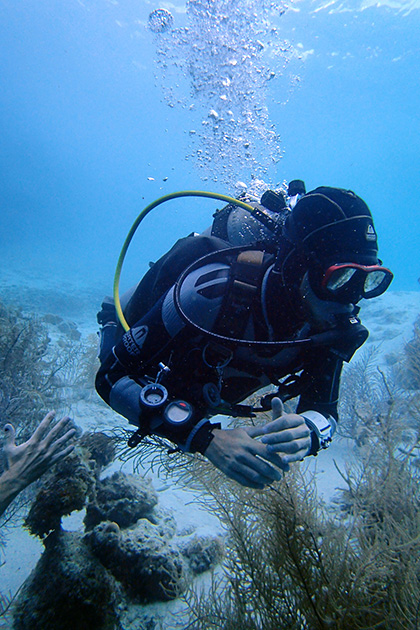 We had such a fun time diving with Scubacao, that we would have liked to get back into the water the very next day. However, Curaçao has a lot more to offer than scuba diving, so we forced ourselves to be patient. But after a month, we could wait no more. So we called up Anton and Marc, and were soon rumbling in Scubacao's truck toward Directorsbaai.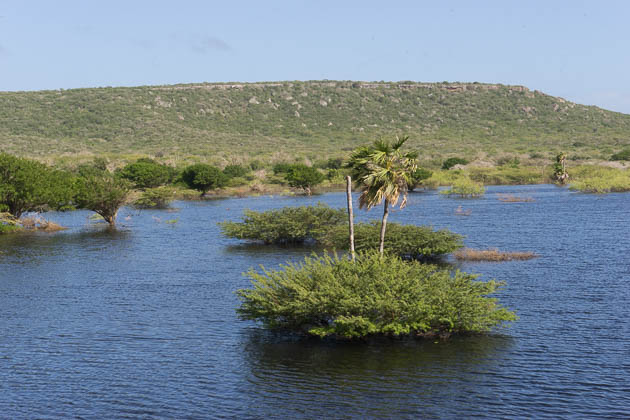 The inland region between Vaersenbaai and Grote Berg is known as Malpais, which can be translated as "The Badlands." Despite the rather uninviting name, we embarked on a hike through this undeveloped, uninhabited terrain, following the Biná and Jamanika trails, and ending with a swim at the secluded Boka Unico.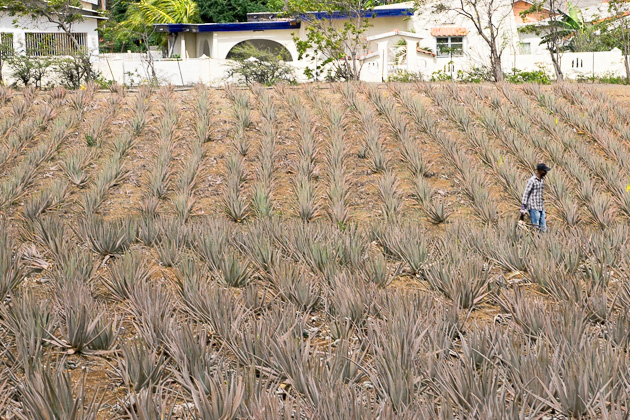 Curaçao has a long history of cultivating aloe vera, since it's one of the few plants able to thrive in the island's dry and windy climate. We visited the Curaloe Plantation and Factory, near the Ostrich Farm and St. Joris Bay, to see how the plants are grown, harvested and processed. Or at least, that's what we were hoping to see.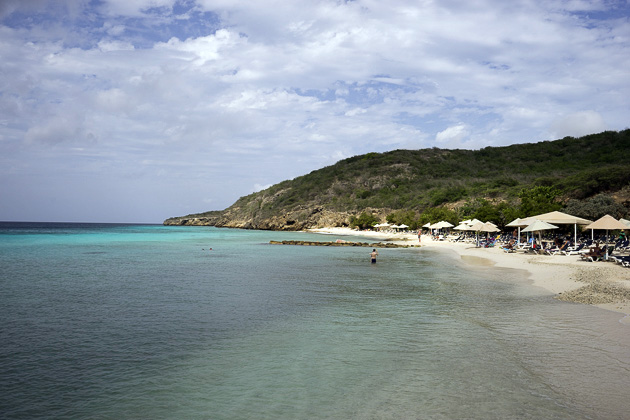 After scratching wounds into our arms and legs during a prickly hike that started at the parking lot of Playa Porto Mari, we returned eagerly to the beach. Soft white sand, cool blue water, and incredible reefs for snorkeling… if this were always the reward, I would go hiking every day.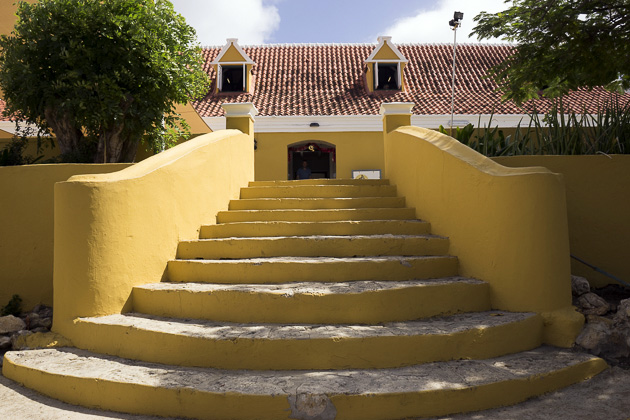 In the late 18th century, a slave named Tula lived and worked at the Knip Plantation, on the northern tip of the island. Angered by the injustice of his situation, he freed himself and led a revolt across Curaçao. Today, his legacy is remembered in the Tula Museum at the Landhuis Knip.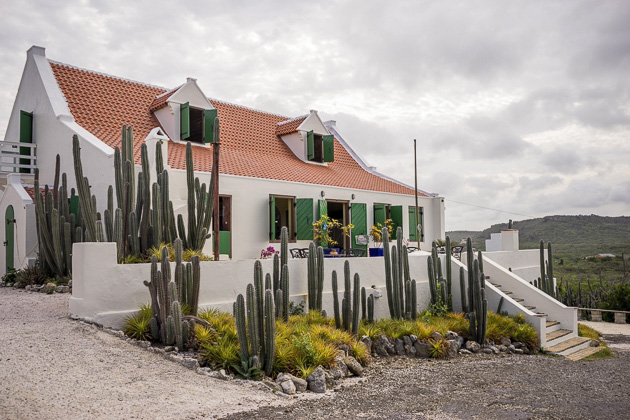 When the plantation house of Jan Kok was in operation, it was a place of cruelty, where hundreds of enslaved men and women were put to hard labor. But time mellows everything, and that apparently goes for Curaçao's landhuizen, as well. Today, the Jan Kok is home to the colorful work of native Curaçaoan artist Nena Sanchez.